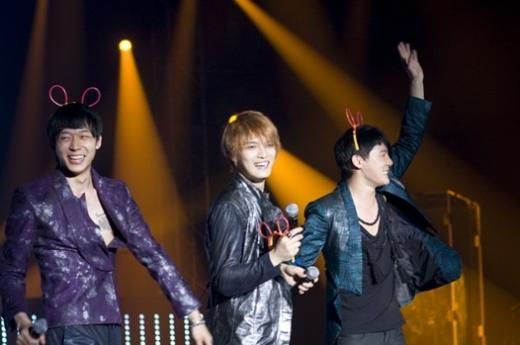 JYJ(Yuchun Park, Jaejoong Kim and Junsu Kim) purchased their own recording studio near Gangnam-gu office. "JYJ have recently purchased a studio and it's being redecorated at the moment. It became necessary because they have their activities with many own songs. It seems that the members felt the necessity of own studio during their individual activities after finishing the 1st album." said a staff of JYJ.
It is known that JYJ are redecorating the interior of the studio including installing brand new audio equipments. Also they are planning to use it for the base to work on their own music. The studio was once co-operated by Yeon-Joon Jeong of UPTWON, Tri-Facta which is a famous management company that produced Jung Hwa Um, Koyote and Sol-bi.
 JYJ wrapped up the World Tour in 10 cities in 7 countries including Bangkok(Thailand), China, Japan, 4 cities of America, Busan and Gwang Ju in Korea.
After the tour. Yuchun made comeback as an actor on MBC 'Miss Ripley', Junsu hit the stage of the musical 'Mozart!' and Jaejoong is due to appear in SBS 'Protect the Boss' for the first acting debut in Korea.
Source: Nate News
Translation Credit: Mission4JYJ
Shared by: JYJ3