Park Yoochun, with Exposure of His Upper Body, Explodes in His Male Appeal. Hearts of the Female Staff Also Tremble~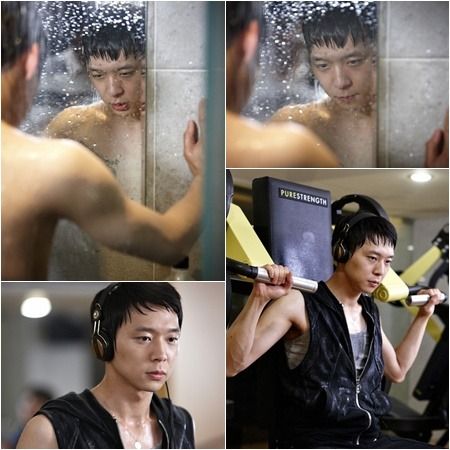 Group JYJ's member Park Yoochun revealed a muscular body by exposing his upper body.
It is that Park Yoochun, through the exposure of his upper body, emits a strong male appeal on the 13th episode of the MBC TV Drama Miss Ripley that will air on the 11th.
Song Yoohyun who has shown an affectionate and warm side has come to know of the falsehoods of Zhang Miri and after this he is showing pains and worrying over his love for her. Park Yoochun who is wrapped up in conflicts comes to unfold a wild appeal through a shower scene that exposes his upper body.
This scene took place on the 8th in a hotel in Namsan, Seoul. This was the first time that he, during the filming of the drama, had taken off his suit to reveal a body without an ounce of unneeded fat. The collateral muscles that were shaped through exercise and the unique 90-degrees shoulders led the set to let out exclamations (of praise).
In particular, a few of the female staff who had filmed together in the shower room fell into admiring with the filming behind them and kept staring at Park Yoochun despite the "ok" sign by the director. At this, the (members of the) male staff said to the (members of the) female staff to "stop staring" to make the set burst into laughter.
About this the production side relayed: "This scene is one in which Song Yoohyun is pained to relieve himself of complicated feelings after he comes to know of Lee Dahae's falsehoods. Song Yoohyun who has been affectionate and kind until now will change 180 degrees and for that Park Yoochun is putting the best of his efforts."
Source: ENews24
Translation credit: JYJ3
++Bonus++