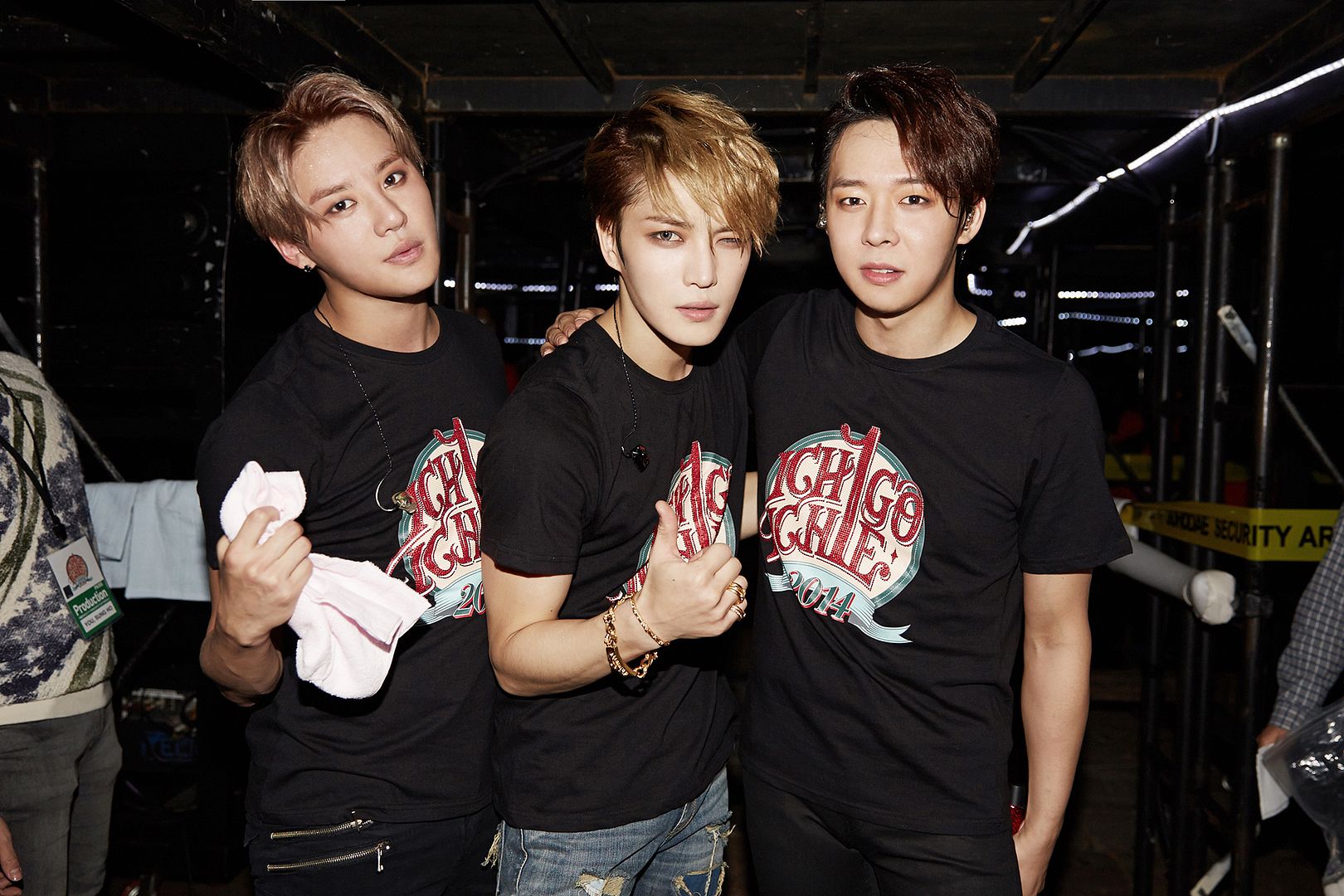 What's in a name?
The meaning of K-pop idol groups are sometimes filled with meaning, but the name of trio JYJ is taken from the first letters of the names of after its members- Jaejoong, Yoochun, and Junsu. On August 25, during the fourth annual JYJ Membership Week event, two of the members revealed that the group was nearly named "Tri-Sexual."
Kim "XIA" Junsu revealed that he had thought up the possible name for the group in order to make a big impact.
Junsu and Park Yoochun discussed their naming process at the event, and Yoochun made it clear that Junsu was the one to think of the name.
"Is it okay to say this?" Junsu asked the audience before revealing the name. "At the time there was Lady Gaga [gaining popularity], and we wanted to be more global. So we said let's go for something more powerful." He paused before revealing the name.
"Doesn't it sound like panties?" Yoochun asked the audience to a lot of laughs. "Red panties."
The third member of JYJ, Kim Jaejoong, did not attend the event due to his military service. Similarly, the Membership Week event was one of Park Yoochun's final events before enlisting in the Korean military on August 27.
JYJ was formed in 2010, following the trio's departure from SM Entertainment's quintet TVXQ. The group's last album was "Just Us," released in 2014.
Source: KpopStarz
Shared by: JYJ3
JYJ3 note: According to the footage from a fancam by 6002 zoog, xiahjunjjyu (of XIAOVERFLOWER) has interpreted the correct Jap-Eng translations is 'Tri-Section' (instead of 'Tri-Sexual').