Main Intro (Video / Pics) | Jaejoong & Hyde & Yoshiki Trans | Non-fan & Fan Account Reactions | Review
[VIDEO + TRANS] 2018.10.27 Hyde mentioned Jaejoong
H: I'm looking forward to the party tomorrow, we'll also have Jaejoong
M: How long have you known him?
H: We had a drink before but lost contact. I met JJ at MST again, asked him to have a drink sday. Jaejoong's appearance wasn't decided yet before this show, Jaejoong made up his mind after the show
(Via @t0YaAoxZjuQCvaH)
+
[TRANS] 2018.10.28 Hyde's Halloween Party 2018 – Jaejoong's Ment
What Jaejoong said at the concert:
JJ: I looked up on the internet on what to wear (since it's his 1st time to attend halloween party) and everyone's on costumes. Amazing. I want to do more (with make up) but as it's my 1st time, I lost to everyone (including the audience). Everyone laughed.
JJ: where did you do your make up?
Fans: hotel!
JJ: hotel? Did the staff at the hotel got surprised? Hahaha
JJ: It was amazing to see everyone (in costumes and make up). If you invite me again next year, I'll prepare a lot more (so he will not lose to fans)
(via rubypurple_fan)
Jaejoong interacting with Yoshiki and Daigo:
Jaejoong: is this a wig?
Yoshiki: no,my real hair & this's extension
Jaejoong: what abt ur cosplay, DAIGO?
DAIGO: for now, u don't have to ask me. It's ok. Thank u.
(via @_kurosora)
+
Via @jaefans_global
+
[TRANS] 2018.10.30 Secret Road in Osaka – Jaejoong's Ment
Mia's Note: Jaejoong's tight schedule, he attended on October 28th at Hyde's Halloween Party 2018 and following he was preparing his Secret Road Tour in Osaka that was held for 2 days October 30.31, Dress Code "Halloween"
During his ment he said:
JJ: During the halloween party rehearsal, Hyde came next to Tatsuya san then Yoshiki-san is also there with the keyboard. All I can think about is: "I am among the gods of jrock."
(Translated by: @rubypurple_fan)
+
[PICS] Kim Jaejoong SNS Updates:
[PHOTOS] 10月30,31日の大阪2daysライブ!
Dress Code "Halloween"です!
宜しくお願いますー☆
#halloween
[TRANS] Osaka 2days live on October 30th and 31st!
Dress Code "Halloween"!
Thank you ☆
#halloween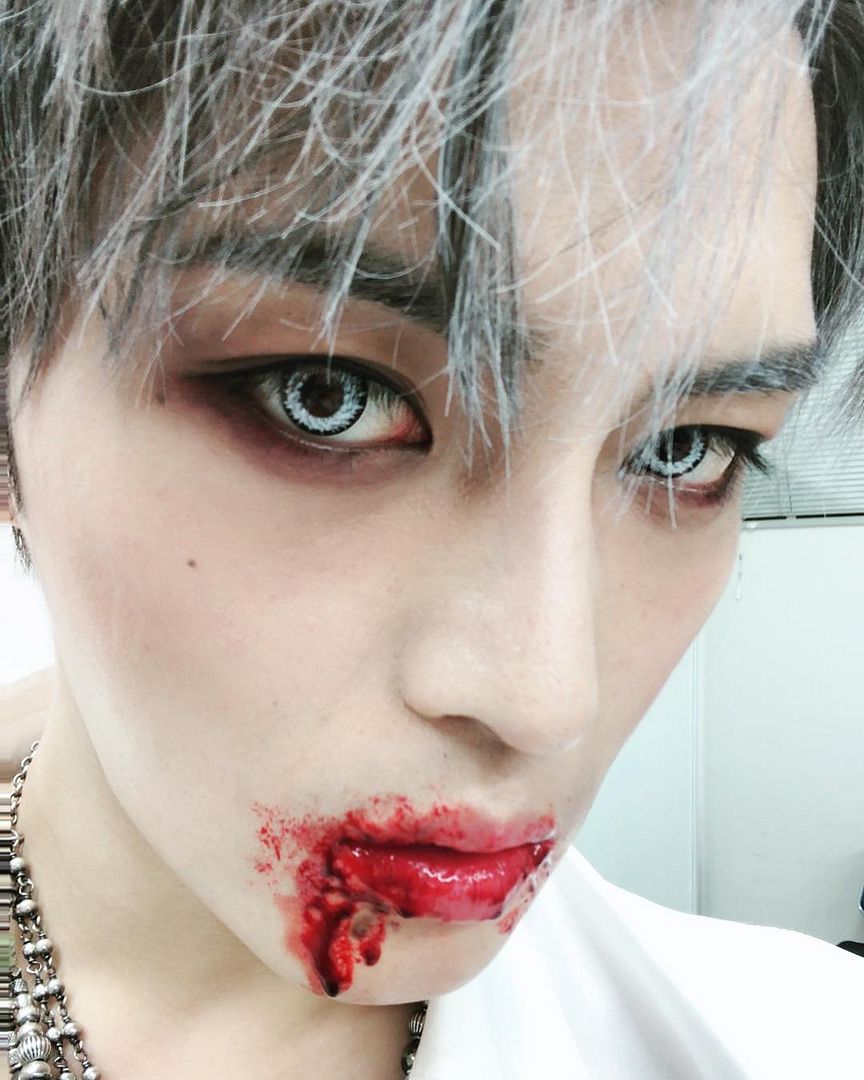 .
[PHOTOS] Daigo,Yoshiki,JJ,Hyde
이 조합이란..내년에 또 보고싶다!
초대해줘서 감사해요 hyde 様!
[TRANS] Daigo, Yoshiki, JJ, Hyde
This combination is…
I want to see you again next year!
Thank you for inviting me hyde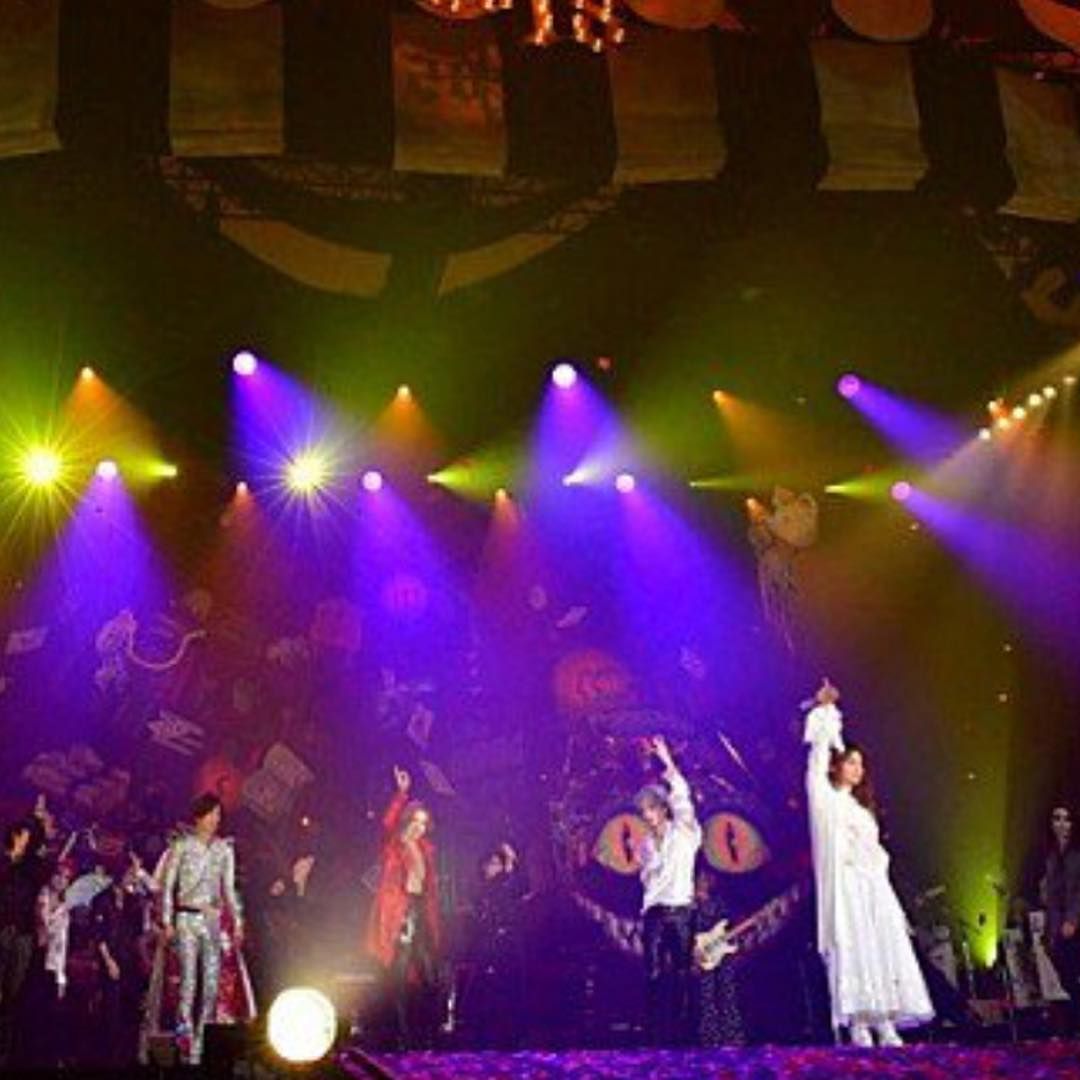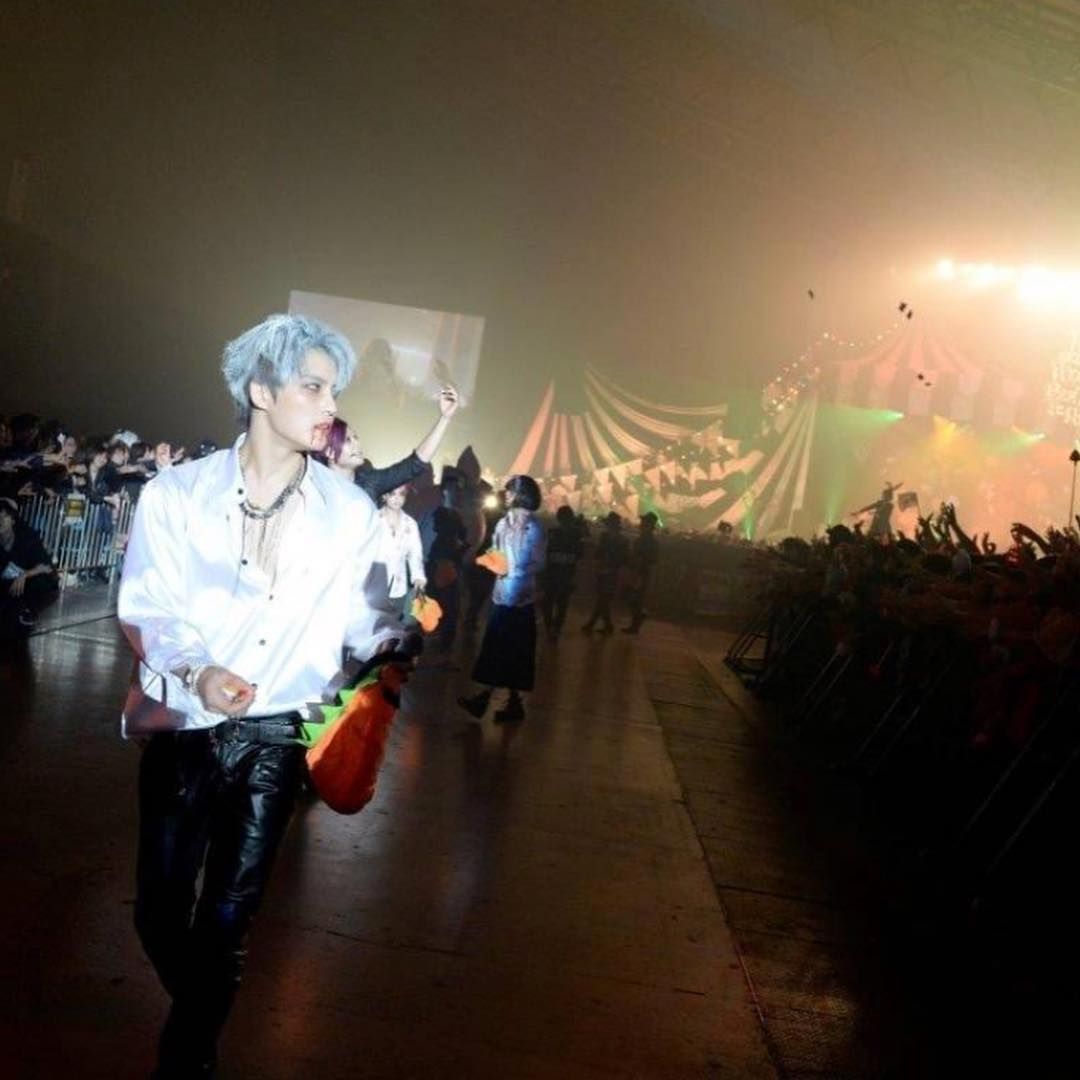 .
[PHOTO] #hug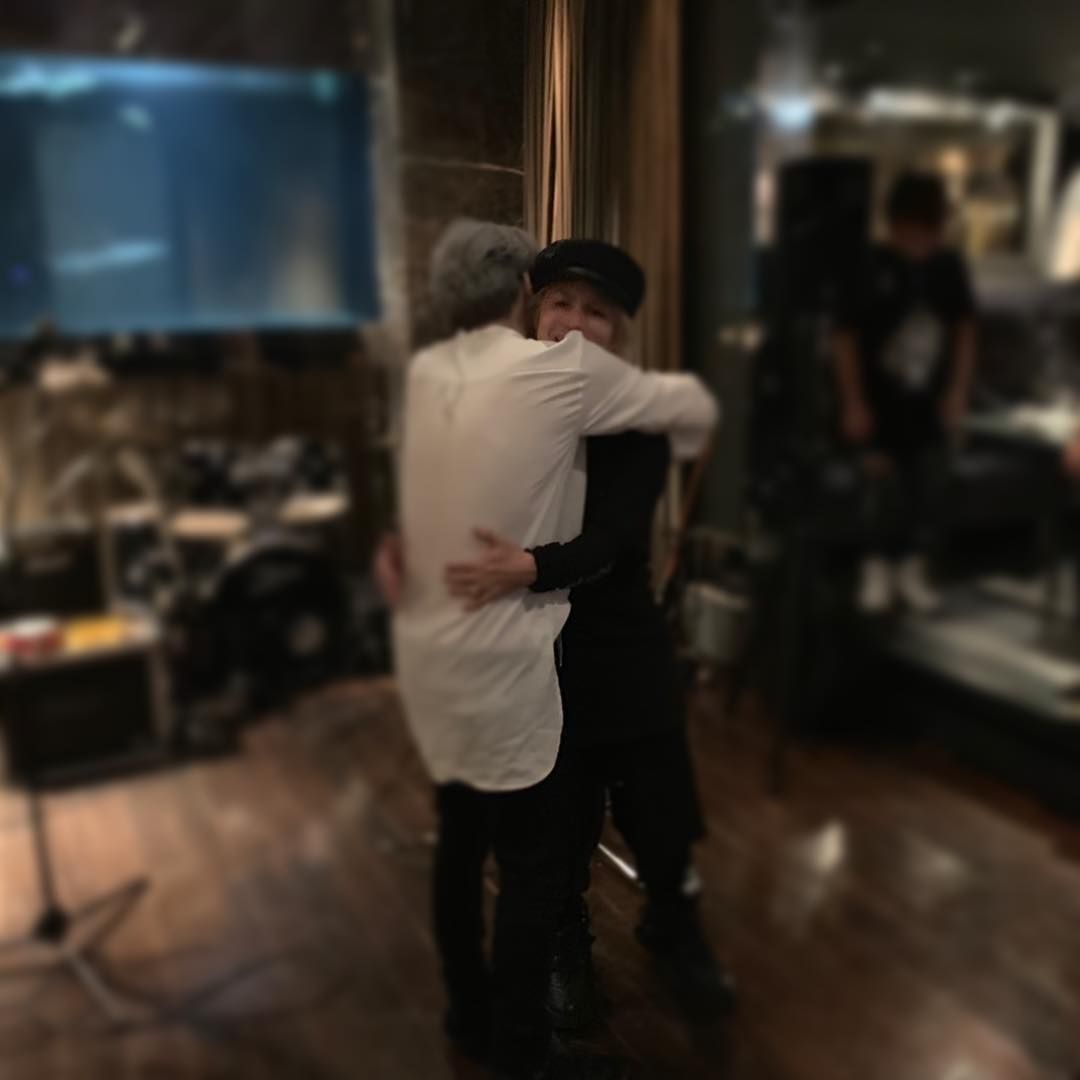 .
[PHOTOS] Yoshikiさんとの出会いー
夢見たい😌
X-JAPANは僕の中の最高のlegendです。
@yoshikiofficial
#yoshiki
#jj
#X
[TRANS] It was a dream to meet Yoshiki-san😌
X-Japan is a legend to me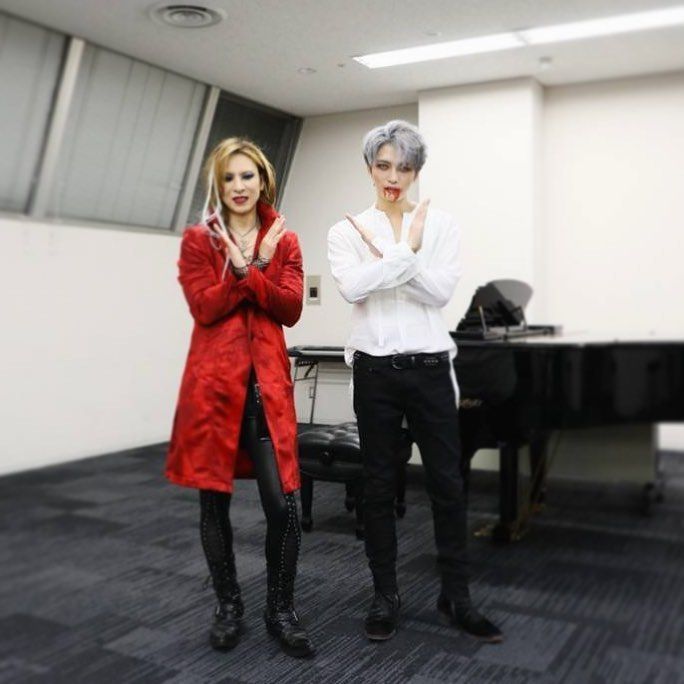 +
[PICS] Yoshiki SNS Updates:
[PHOTOS] Nice meeting you at the #halloween concert. CD ありがとう!
@jj_1986_jj #jj #jaejoong #X #yoshiki #backstage