[MAIN INFO]
(Via Naver, Korea Portal, Allkpop 1 & 2)
On September 19, the singer and actor Kim Jaejoong confirmed through his social media that he attended the drama's script reading session. Previously, the actress Jin Se Yeon (27) had reportedly been cast as the female lead, playing the role of Kyung Joo Yeon, while Jaejoong was said to be reviewing the offer, according to the statement released by his agency on September 2nd.
How fans found out about his featuring
On 18th, the child actor Ko Dongha shared a posteriorly deleted picture through his Instagram account, announcing that he was a part of the drama script reading, in which was possible to see the diagram of the cast lineup. It didn't take much for Jaejoong's fans to notice that what seemed to be the artist's picture was included on it.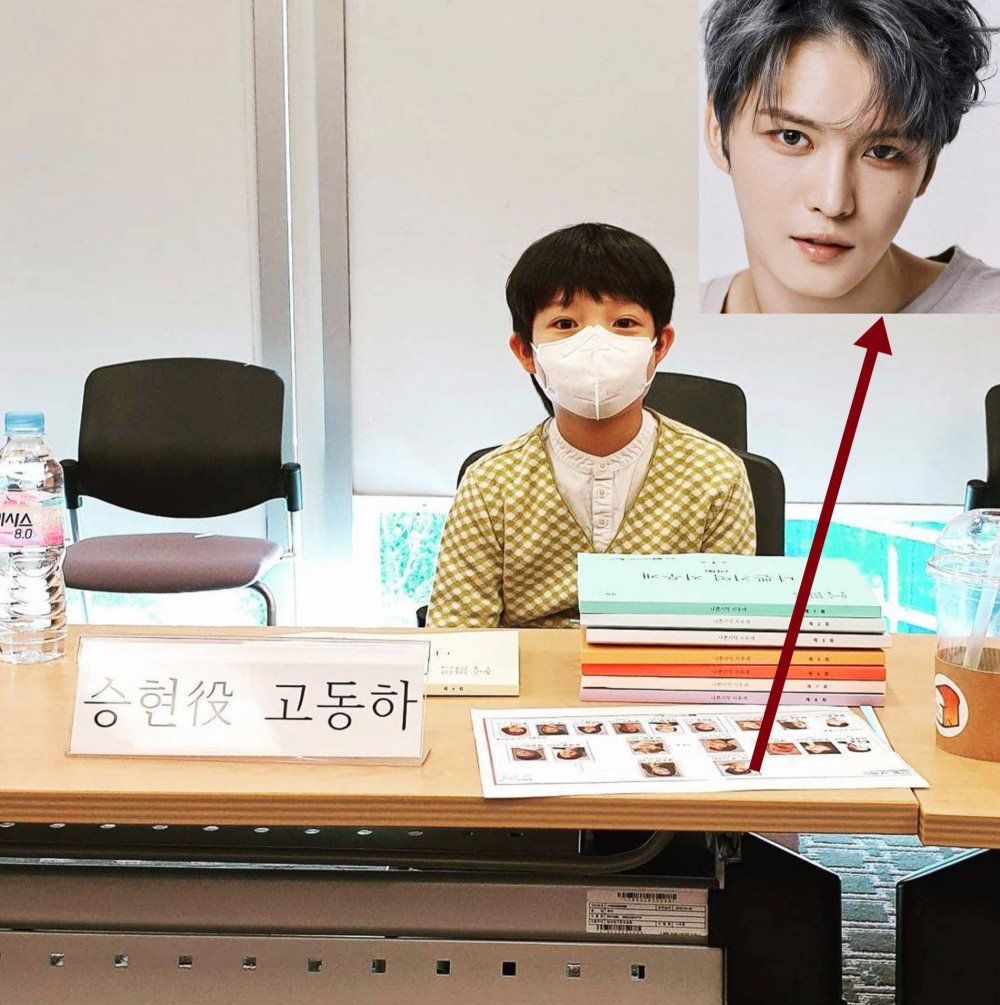 Just like that, when the singer opened a Q&A on his personal Instagram account a day later, the confirmation that he attended the drama script reading session with the rest of the cast came.
[DRAMA INFO]
(Via Naver 1 & 2, TopStarNews)
'Bad Memory Eraser', a screenplay written by Jung Eun Young ('What's Wrong with Secretary Kim'), is about a man whose life is changed due to a memory eraser, and a woman who holds control over his destiny. It will be a romance drama that also depicts the growth of the main characters as they heal their wounds not through the memory eraser as expected, but rather, find their true selves through love.
The filming is scheduled till February 2022. It is rumored to be a MBC production and to be broadcasted on Seezn, their streaming platform.
Rumored Cast
Kim Jaejoong
(Dramas: Triangle, Protect the Boss, Spy)
Role: Lee Goon, a man who is trying to change his life using a memory eraser. 
Jin Se Yeon
(Dramas: Bridal Mask, Doctor Strange)
Role: Joo Yeon, a psychiatrist who works at the Brain Research Center and is regarded as one of the best in her field. She is described as an 'ice princess' perfectionist, and i not very good at expressing herself due to a heartbreaking past. The drama will depict her growth in gradually learning how to express her emotions.
Lee Jong Won
(Dramas: Hospital Playlist 2)
Role: Lee Shin, Lee Goon's brother. He's the world's number one tennis player, who seems to be perfect, but is actually hiding pain. Although Lee Shin is a 'scammer' with a bright and pleasant personality, passion and humor, he is a person with a scar on the inside.
Yang Hyeji
(Dramas: Nevertheless, Big Issue)
Role: Unknown
Choi Seunghoon
(Dramas: A Korean Odyssey, Black)
Role: Child Lee Goon
Jo YiHyeon
Role: Child Lee Shin
Lee Ruby
(Dramas: Love Revolution, Memorist)
Role: Unknown
Shared by: Alice of JYJ3