Intro | PhotoBooklet | 01. 愛してる Aishiteru I Love You | 02. 未来予想図Ⅱ Mirai Yosozu II Future Vision II | 03. First Love | 04. メロディー Melody | 05. 奏(かなで)Kanade | 06. チキンライス Chicken Rice | 07. Forget-me-not
.
J-JUN Love Covers Album
Release Date: September 18th, 2019​
Known for his beautiful vocals, Kim Jae Joong has often wowed fans with his takes of J-pop classics on music programs and concerts. He released his first cover album of famous J-pop songs.
Jaejoong's Comment: "I was worried about selecting songs such as songs that I had covered in the past and songs I wanted to challenge. I selected songs based on the theme "love" expressed in various forms. All are just masterpieces, so I did my best recording them to not lose what made them famous songs (the song's soul). I love Japanese songs. I want to cover more songs in the future".
Also, at the time of the release of this work, the artist's name in roman letters will be "J-JUN"!.
TRACK LIST
愛してる Aishiteru I Love You
(Original Artist: Mika Nakashima / Original Lyricist and Composer: H)
未来予想図Ⅱ Mirai Yosozu II Future Vision II
(Original Artist: DREAMS COME TRUE / Original Lyricist and Composer: Miwa Yoshida)
First Love
(Original Artist: Utada Hikaru / Original Lyricist and Composer: Utada Hikaru)
メロディー Melody
(Original Artist: Koji Tamaki / Original Lyricist and Composer: Koji Tamaki)
奏(かなで)Kanade
(Original Artist: Sukima Switch / Original Lyricist and Composer: Takuya Ohashi and Shintaro Tokita)
チキンライス Chicken Rice
(Original Artist: Masatochi Hamada and Noriyuki Makihara / Original Lyricist and Composer: Hitoshi Matsumoto and Noriyuki Makihara)
Forget-me-not
(Original Artist: Yutaka Ozaki / Original Lyricist and Composer: Yutaka Ozaki)
+
"J-JUN Love Covers" Regular Edition (Japan Version)
CD, Product Number JJKD-24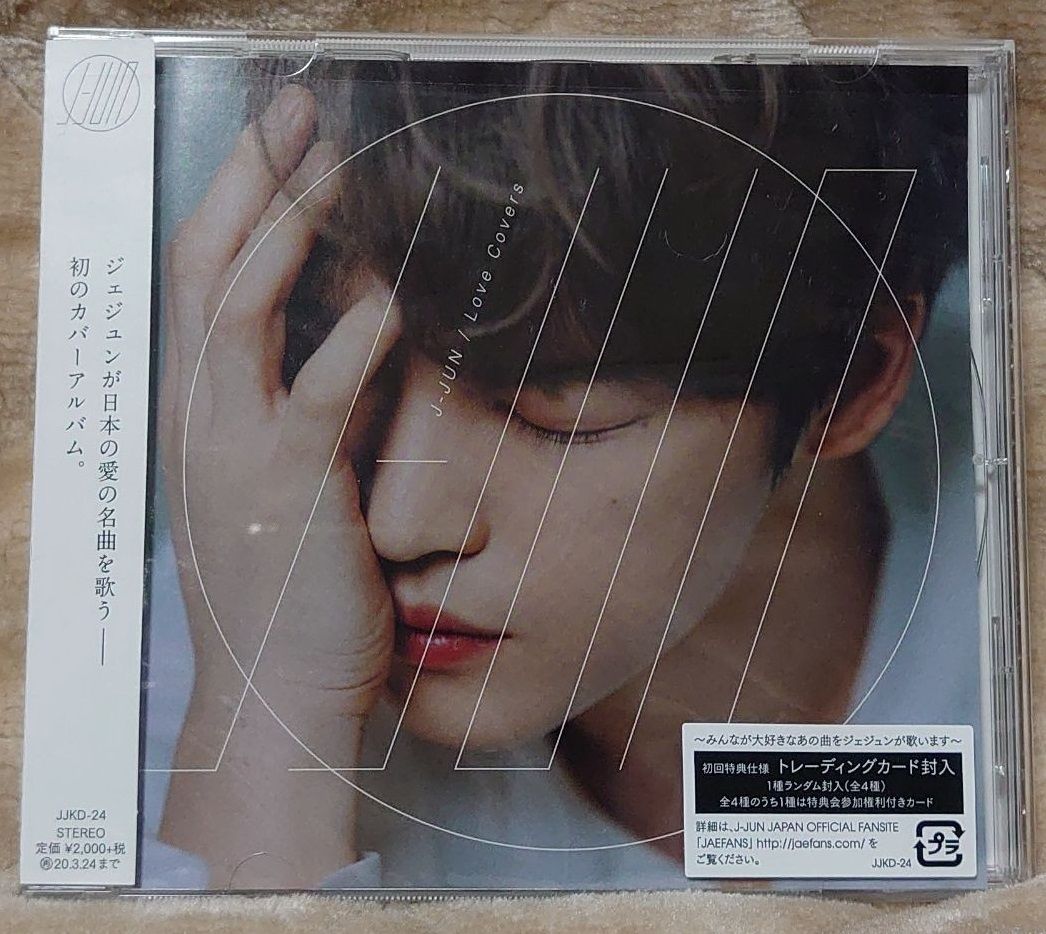 +
"J-JUN Love Covers" Limited Edition
CD, Product Number JJKD-25
Photobooklet (DVD Case Size)
Credits: Yesasia, @Jaefans_Global
Shared by: Mia of JYJ3