Music Talk Show 'Lee Hongki's Playlist: Once'
To air on MBC Music
MC: FTISLAND's Lee Hongki
First Guest: Kim Jaejoong
Scheduled Date: December 3rd, 2021
Official Twitter Account: @playlist_once
Official Instagram Account: playlist_once.official
[NEWS] Jaejoong to make an appearance in FT Island Lee Hong Ki's show "Playlist season 2"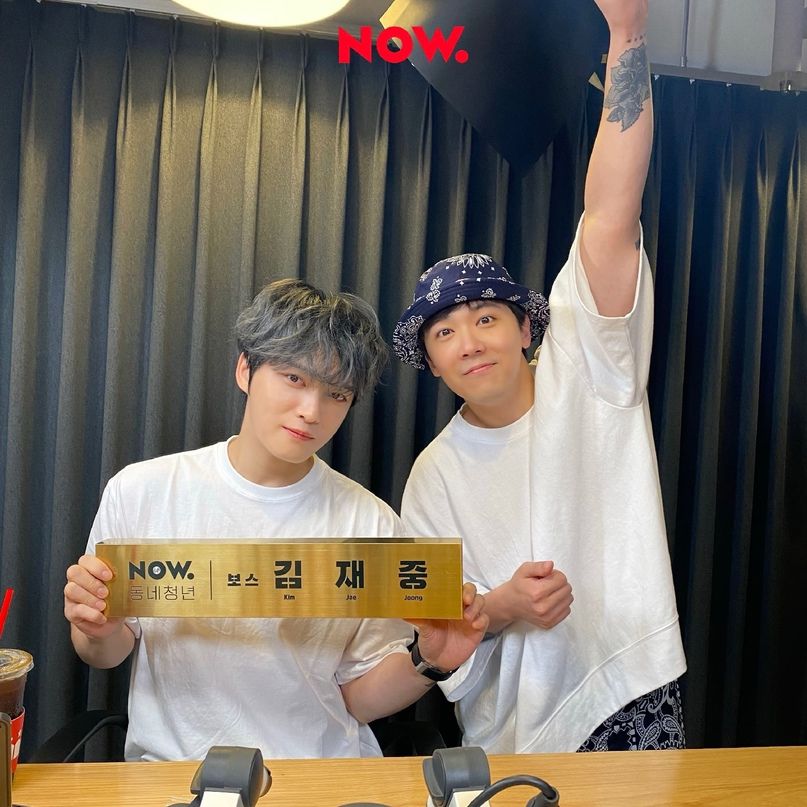 FT Island's Lee Hong Ki is returning with the music talk show 'ONCE,' and veteran singer and actor Kim Jaejoong will be the first guest.
The Playlist' is a music talk show where MC Lee Hong Ki shares the artist's actual playlist, as well as their daily life as well as their music life history and live stage. It aired in 10 episodes on Mnet and ended last September.
The newly refurbished 'The Playlist' will be released through MBC M (MBC Music), not Mnet. As the platform has changed, the title has also been changed to 'Lee Hong Ki's playlist ONCE' rather than 'The Playlist.'
The iconic singer Kim Jaejoong is expected to perform live his songs and share TMI talk of a legendary artist who has been on the music entertainment for nearly 20 years.
Meanwhile, the show is in discussion for the first broadcast in late November or early December.
Source: Allkpop
+
[NEWS] Lee Hongki to come back with 'Double Playlist' Kim Jaejoong scheduled to appear as the first guest
'The Playlist' is a music talk show hosted by Lee Hongki. In the show a guest artist shares his/her real life playlist/music life history, and performs live. The 10 episode season 1, wrapped up last September aired via Mnet. Season 2 will be through MBC M(MBC Music).
The first episode guest #Jaejoong will open season 2 with fanfare. He plans to perform live and share plenty of TMIs to quench his fans' thirst.
'The Playlist' is in discussions whether to go on air toward the end of November or beginning of December.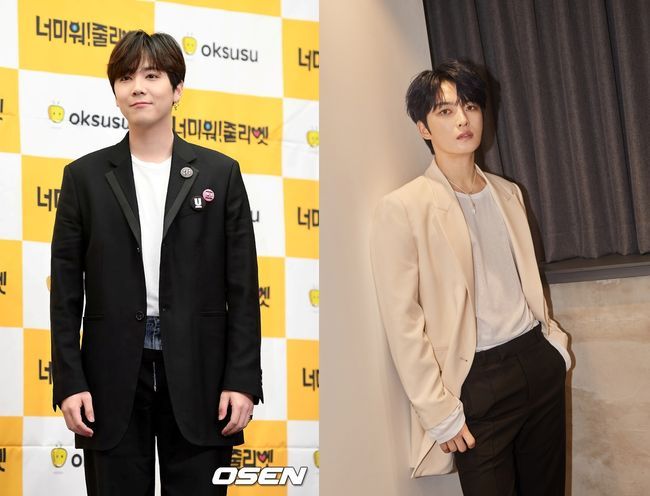 Source: OSEN via Naver
Translated by: @crystalmoon0213
+
[SNS] 211101 PlayList Once SNS Update:
Do you have any questions for KIM JAEJOONG?
MC Hong Gi will ask for you!
I can't wait to find out Jaejoong's TMI.
I should ask right away. (੭•̀ᴗ•̀)੭
⠀
<How to participate>
☝️ Please leave comments on the Instagram post you're watching right now!
✌️ KIM JAEJOONG will answer your questions.
(EX. What drama or movie did you enjoy watching recently?/ Show us the emoticon that you use the most!)⠀
⠀
#JAEJOONG #ジェジュン #金在中 #재쥬 #비쇼 #엘프 #이홍기 #원스 #once #coomingsoon #mbcm
Sources: @playlist_once, playlist_once.official
+
[SNS] 211103 Lee HongKi Instagram Update:
[PHOTO] skullhong12: 사진대방출!!!!!!
이홍기의 플레이리스트 once 부활!!!!!
시즌2로 돌아옵니다!!!!!!
오늘 첫 녹화하는중인데 첫게스트부터 아주 장난아닙니다!!!!!!
재중이형 노래 엄청 많이 한데요요요오오오오~~~~ㅋㅋㅋ
@jj_1986_jj
[TRANS]
Photo release!
Hongki Lee's playlist is revived once!!
We're back with season 2!!
I'm recording for the first time today, and it's no joke from the first guest!
Jaejoong hyung sings a lot of songs yo oh oh oh~~~ㅋㅋㅋ
Source: skullhong12, Translated by: @narisspri
+
[SNS] 211103 Kim Jaejoong IG Story Update:
[IG Story] We support/cheer for #김재중 x The Playist – HEROSE
[IG Story] "Life is a comedy from a distance, a tragedy up close, #김재중 's face is thank you, your majesty"
– 😝 I appreciate you, script writers
Source: jj_1986_jj, Translated by: @crystalmoon0213 1, 2
+
[SNS] 211103 PlayList Once SNS Update:
[PHOTO] MC Hongki still has a sweet look at the guest 💕
I want to be a guest, too 😭
⠀
'The playlist' will be back on #mbcm as #ONCE soon.
Please show a lot of interest ❣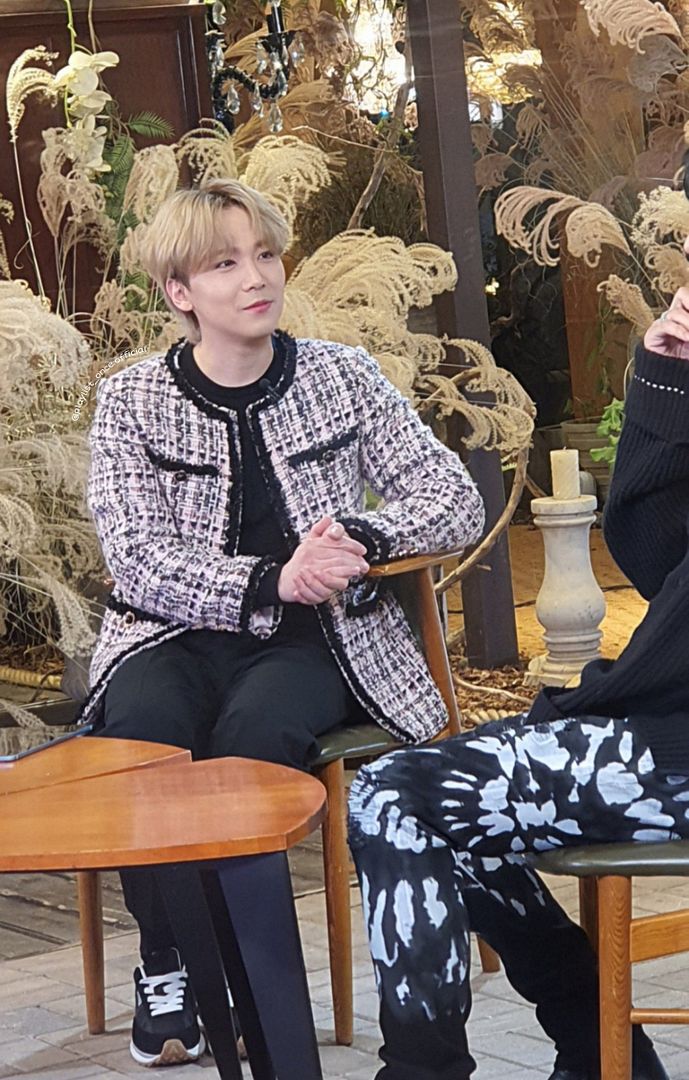 +
[PHOTOS]
"Posting photos from The Playlist filming, they prohibited videos so just took photos of him leaving, he sings well and handsome"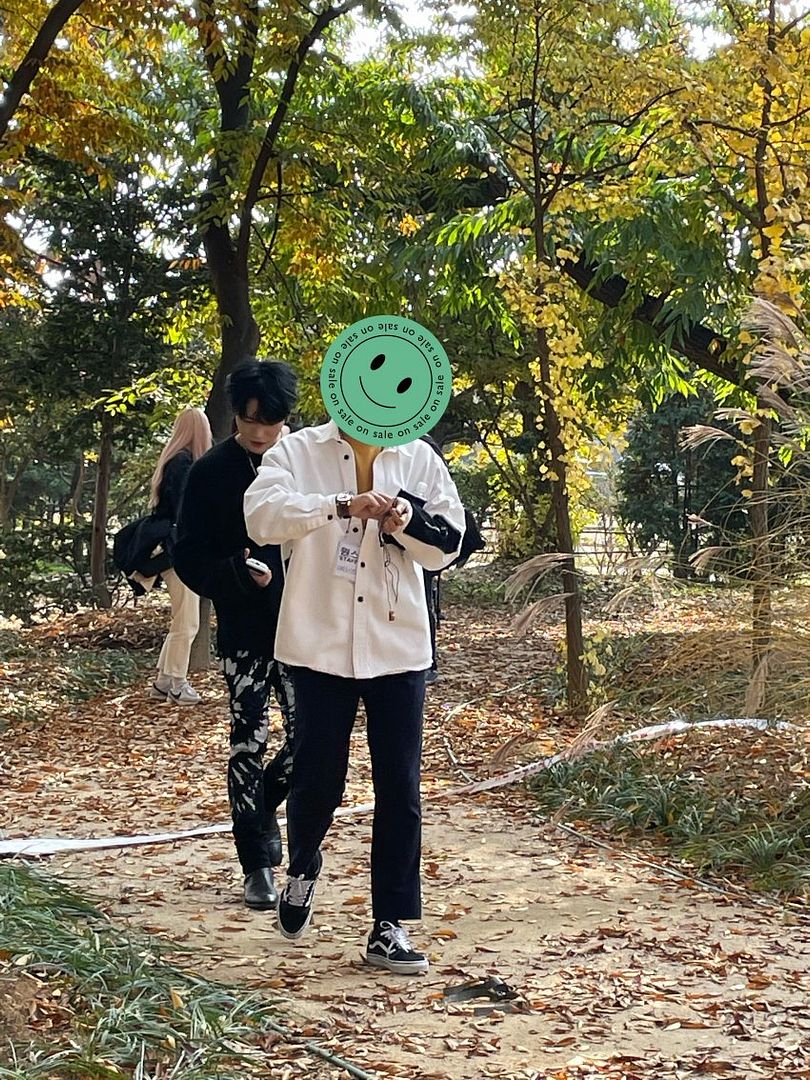 Source: KJJ DC Gallery, Translated by: @crystalmoon0213 
+
[VIDEOS]
[ENG SUB] How Jaejoong got to know Lee Hongki
Check Kim Jaejoong's Radio Show "Neighborhood Youth" Full Episode with Lee Hongki <Link>
[NO SUB] Kim Jaejoong and Lee Hongki leaving after recording "Neighborhood Youth"
Video Credits: FORYOU_JJ, 오하요오ohhayo jeje
Shared by: Mia of JYJ3