Intro [Track List + MVs] | Photos | Lyrics | SNS | News | Tender Love Likes
Download All Photos 33.76 MB <Mediafire>
.
Ayo (애요; Love Song)
Date Released: January 14th, 2020
Genre: Ballad
Artist: Kim Jaejoong
Format: CD, digital download, streaming
Length: 19:52
Label: C-JeS Entertainment
Distributor(s): KakaoM
Producer(s): Kim Jae Deok, Baek Chang Ju (executive)
Kim Jaejoong make his comeback with his 2nd mini album [Love Song], which is full of emotional ballads. It has been 4 long years since he released his full album [NO.X] in 2016. In recognition of his global fame, his comeback is attracting attention in addition to his popularity not only in Korea, but also throughout Asia in countries such as Japan and China.
The album [Love Song] contains songs that touches the hearts of all who have been deeply in love and gone through heartbreak. The title track [Tender love] brings to mind precious memories of time spent with a lover while simultaneously sharing the profound sadness of missing the lover. The song expresses the heart-rending feelings of not being able to turn back the hands of time even though I want to turn the clock back to live lovely memories again. Jaejoong's sentimental and sad voice completes the song beautifully. You can feel the raw emotions and the power of the voice through the song. The powerful and graceful voice and lyrics will make listeners reminisce about their own loving memories and emotions.
This is a loving message from Jaejoong, who has been embraced as an inspiring vocalist. Enjoy the each song and fall back into those memories of love.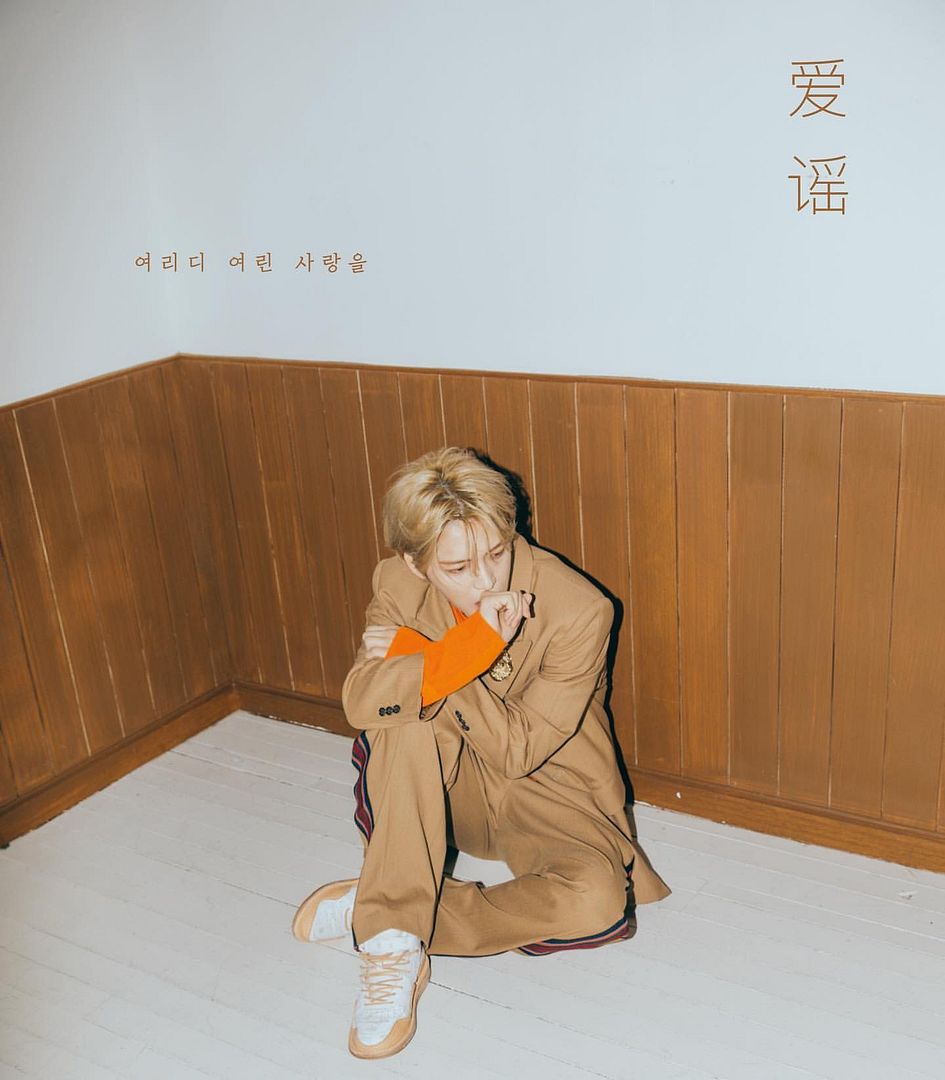 TRACK LIST
바다의 시간 (Time of Sea)
This song was first released on stage at Kim Jaejoong's birthday fan meeting in 2018, is a song written and composed by Baek Mu-hyun who also worked in Just Another Girl, Sunny Day. Lyrics harmonize with the piano and the sound of the waves to give the feeling of singing at the seaside, and towards the second half, the feeling of waves crashing is added, giving a deep impression as if you were watching a movie
여리디여린 사랑을 (Tender Love) *Title
It's a song about that contains the feelings that I want to go back to because the good memories of love come to mind, but now I can't. Kim Jaejoong's mournful and sad voice was added to complete it. The power and emotion of the vocals will be fully felt, making the listeners reminisce the feelings of love and make them cry
Life Support
The song was written by Kim Jaejoong himself, and the piano melody and Kim Jaejoong's husky and deep vocals harmonize to create a more lyrical atmosphere. A song that Jaejoong Kim recorded before enlisting in the military. Kim Jaejoong's signature deep appealing voice and delicate sensibility are added to the lyrics
Secret
It is a rock-based song with an impactful guitar loop and a groovy bass line, and is impressive with a trendy synth and addictive chorus melody. In particular, Jaejoong Kim's vocals, which show off his cool singing ability, are another appreciation element of this song.
여리디여린 사랑을 Inst. (Tender Love Inst.)
| Track | Song | Length | Lyricist | Composer | Arranger | Link |
| --- | --- | --- | --- | --- | --- | --- |
| 01 | 바다의 시간 (Time of Sea) | 4:13 | Baek Moo-hyeon | Baek Moo-hyeon | Baek Moo-hyun, Lee Gyeong-ju | Listen Here |
| 02 | 여리디여린 사랑을 (Tender Love) | 3:50 | Mihu Wang | Big Guy Robin | Choi Sang-eon, Kim Hong-Jun, Big Guy Robin | Watch Here 1, 2 |
| 03 | Life Support | 4:27 | Kim Jaejoong | Tat Tong, Barreto, Jovany Javier Salazar, Luis Alfredo | Tat Tong, Barreto, Jovany Javier Salazar, Luis Alfredo | Listen Here |
| 04 | Secret | 3:32 | KZ, Taebongi, D'Day | KZ, Taebongi | KZ, Taebongi | Listen Here |
| 05 | 여리디여린 사랑을 Inst. (Tender Love Inst.) | 3:50 | | | | |
[TEASER] Audio Snippet
[SPECIAL MV] Tender Love (Music Visual Version)
[TEASER] Tender Love MV Teaser
[MV] Tender Love MV
[ENG SUB] Tender Love MV
Credits: 김재중 KIMJAEJOONG, 1theK (원더케이)
Translated & Shared by: Mia of JYJ3