Main [Videos] | SNS 2018 | SNS 2019 | SNS 2020 | GIFS | NEWS | Review 2018 | Fans & Nonfans Reactions
2018 FNS Music Festival
[TRANS] Non-Fans Comments About Kim Jaejoong's Performance
Translation Credit by: @Jaefans_Global
Osaki's fan: Jaejoong surprised me wearing Osaki's same clothes style! Did y'all notice it? Lol
Cr.OzakiLove0425 (via @via JaeFans_Global)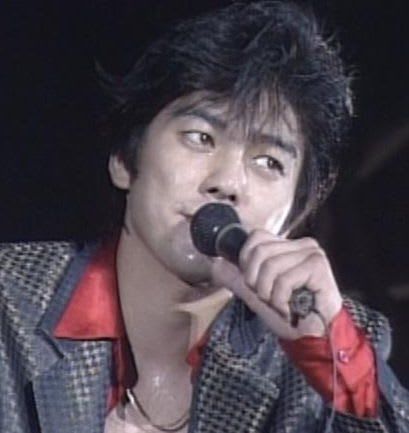 .
[TRANS] More comments from 'non fans' regarding Jaejoong's Performance
Translation Credit by: @cloudnine0919
Who is #ジェジュン ? He is cool….

I didn't think much when TVXQ 's popularity was at its best, now I found #ジェジュン is extraordinarily beautiful. With Jaejoong every man & woman looks just an ordinary person….
I don't know anything about #ジェジュン , his "forget me not " was really awesome.
I saw a person named #ジェジュン for the first time. He is unbelievably awesome. I don't think there's other singer who can sing "forget me not" that well.
Who is #ジェジュン ? He covered Ozaki and it was really good
I saw #ジェジュン after a while. I only knew him when he was a member of TVXQ. Never knew that he sings so powerfully…. cool…
#ジェジュン -san's singing of Ozaki-san was the best tonight. A good point of watching a song festival is you listen to music which is out of your territory. I thought I like his singing voice, will check his videos on YouTube.
Except his fans "Forget me not" is not known much, but #ジェジュン covered it showing respect. He is a god. Ozaki wished his song would not be forgotten.
#ジェジュン I didn't expect he could sing so well. To be honest it was a great surprise.
I'm a fan of Ozaku Yutaka. #ジェジュン sang Ozaki's song with such passion. Can't expect more as a fan. Tears came into my eyes naturally. I became interested in him recently, Jaejoong … is awesome.
Was it #ジェジュン san, right?
I listened to a song with soul after a long time.
It was so wonderful that Ozaki Yutaka must be smiling in Heaven.
Tweet of a Jaefan who was invited to the show:
It's over… Awesome…Very close to him.
When leaving I waved to him saying #ジェジュン ! He answered, pointing his eye, Ok Mano de OK He was Yasao (gentle boy) indeed.
Twitter word of #FNS歌謡祭 is only about #ジェジュン!! which is awesome!! His song was really impressive!
Jyosei Jishon (weekly magazin) Official: (Source: @jisinjp)
#ジェジュン 's singing moved Ozaki Yutaka fans.
Video clip was viewed 180,000 times.
+
2019 FNS Music Festival
[TRANS] Fans and Non-Fans Comments About Kim Jaejoong's Performance
Translation Credit by: @cloudnine0919
I'm not a fan but repeatedly listening to #ジェジュン 's #奏 , then downloaded it. Plus my husband comes home listening to #J_JUN on YouTube…
Let me say this from a Yutaka Ozaki fan… As he understands the lyrics, background, & world of each song properly , he always shows the great performance, I personally think. No need to get closer to #尾崎豊 . I'm happy if only #ジェジュン sings as he feels.
Whatever #ジェジュン sings I feel a story resides in the lyrics , which lingers for quite a while. He showed us again the world of Ozaki that was described 'his voice is crying'. There's no doubt that he has a high affinity with Ozaki's words. #FNS歌謡祭 #My_Little_Girl
Love song of the street ~ I got teary
It was too good!
Too good to watch #ISSA & #ジェジュン together… Absolute handsome.. Whenever I see JJ I think he's a living sculpture of national treasure level.
I saw a person named #ジェジュン -san for the first time. He's cool and sings so well. I can understand why ppl become his fans.
My son's piano teacher. Today he went for the lesson then she said to him, "I saw #ジェジュン -kun on TV. He's good at singing and very good looking.' My son was so excited just like he himself was praised. So he was also promoting JJ to the public. Like mother like son.
#ジェジュン -san acts in Japanese in Skatto Japan, does love concerts of cover songs, & tonight he sings Chicken Rice, he's highly skilled.
Being able to listen to harmonized singing by #ジェジュン, famous ex-TVXQ , moreover the lower part. How precious & luxurious!! JJ's harmony melts into his partner singing voice adding massive feeling & depth to the song. So it's the best. Quite nostalgic.
Arashi's Aiba fan: Aiba-kun, thanks for your hard work (as MC) last night. Personally Domoto Koichi (Kinki kids) kun's flying on SHOCK was good, but …. #ジェジュン 's #OH_MY_LITTLE_GIRL of Ozaki Yutaka was also good, which is the most vivid in my memories.
♫Oh my little girl ♪is my favorite Ozaki's song so I was happy to know that he would sing it & sure it would be great. Still the moment #ジェジュン started to sing🎶 Love song of the street ~ I got teary😭 It was too good!
So #ジェジュン -san sang once again Ozaki Yutaka's famous song, collaborated with #ISSA this time. He's a Korean, isn't he? He's fluent in Japanese & I'm somehow attracted…. by his voice.
#ジェジュン has become my chief concern these days… why? Listening to Chicken Rice I got teary😭 He looks great in a red suit. I actually am. … a Johnny's fan.
Who's that guy named #ジェジュン appeared on TV?
His song is too good & face is also too good!
Bro #ISSA & #ジェジュン -san were great. It was good, their overwhelming singing skills… JJ -san looked mild & gentle 😌💕
DA PUMP (#ISSA's group) fan: Sorry for repeating but the 2nd verse of that song is also gg great. I'm not satisfied. I call for an encore next week ❤️
Today I was ordered to do a complicated thing by my boss, which depressed me for a moment. But as he went away humming unexpected ♫Chicken Rice♫ I quickly changed my mind … (omitted)
#ジェジュン & #ISSA ,without facing each other, sang (#OH_MY_LITTLE_GIRL ) looking straight ahead, which was really good.
Arashi fan #FNS歌謡祭: What I felt when listening to #ジェジュン -san's song is … I
trembled with emotion… was taken aback … he's strikingly expressive… He has something special that touches one's heart, he's one of the artists Japan needs badly. Well →He's wanted by the world already.
+
2020 FNS Music Festival
[TRANS] Fans and Non-Fans Comments About Kim Jaejoong's Performance
Translation Credit by: @cloudnine0919
Oda fan: I like it ! I was able to listen to #たしかなこと of Oda-san coveted by ジェジュン. It was so good~!
(c9) @bornfreeonekiss I'm proud & happy for you!

Kinki kids fan: I saw #ジェジュン-kun after a long long time. He's so fair that I don't think he's a human. Is he a fairy? ?? His looks & singing voice are beautiful as always…
#ジェジュン-san, thank you for singing Oda-san's song
In fact he's a great singer!
実は素晴らしい歌手なのです!
I was amazed to know #ジェジュン-san can not only speak Japanese well but also work as a reporter well in the variety show the other day.
Tweets about #ジェジュン exceeds 90k !!
♪たしかなこと♪is a song of #小田和正: Oda Kazumasa but covered by a singer named #ジェジュン-san. I didn't know his name, but everything about him is awesome…
I saw a singer named #ジェジュン for the first time. He's a great singer..
#ジェジュン , he sings showing his respect to Japanese song & singer.
I'm watching the recorded program. #ジェジュン-san is awesome. Itaewon Class is my favorite drama so I'm happy 😶
I think I'm falling for #ジェジュン-san, what shall I do? 💦
Watching #ジェジュン tonight my husband praised JJ for the first time.
"His singing is really awesome… Oda-san must be surprised."!
I almost cried 😭
Ryo-san! #JJdancer: This guy is awesome after all. (@tyjdryo)
In the office the maker staff said, "I watched him yesterday. I like #ジェジュン-san's voice. " 😆 Then my colleague next me said, "I did too! Jaejoong sings so well! My first time to listen to him. " 😆. I'm most happy to hear that but, "Did I tell them I'm JJ fan? " 🤣
Shared by: Mia of JYJ3