Note: On December 23th, 2021 HYDE's fans spotted Kim Jaejoong in HYDE's IG Live and commented:
.
HYDE's Instagram Live:
@kiSID_en_Ciel's Comment: Kim Jaejoong popped in quite often and made me laugh 😂
Jaejoong: Have a good day!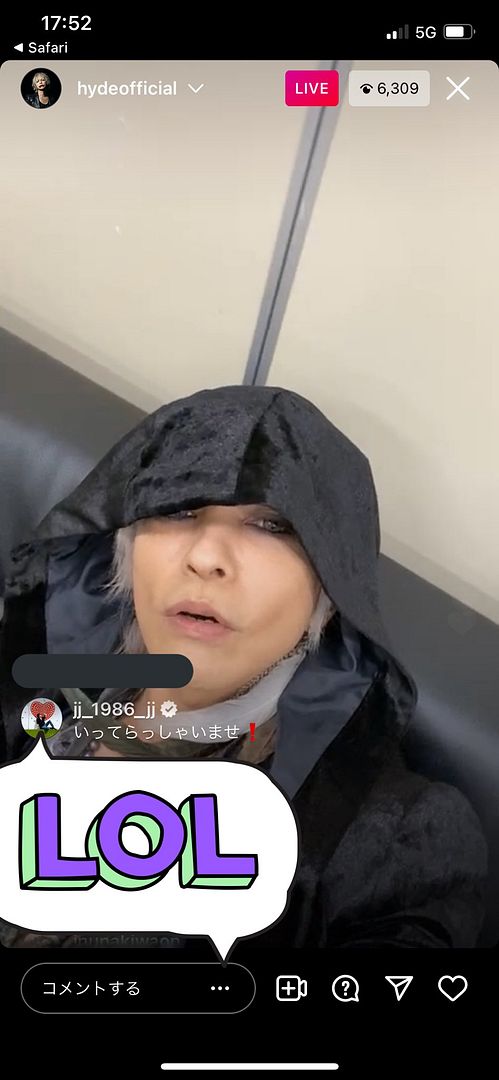 Jaejoong: Wanna go to the concerts!
Jaejoong: So cool!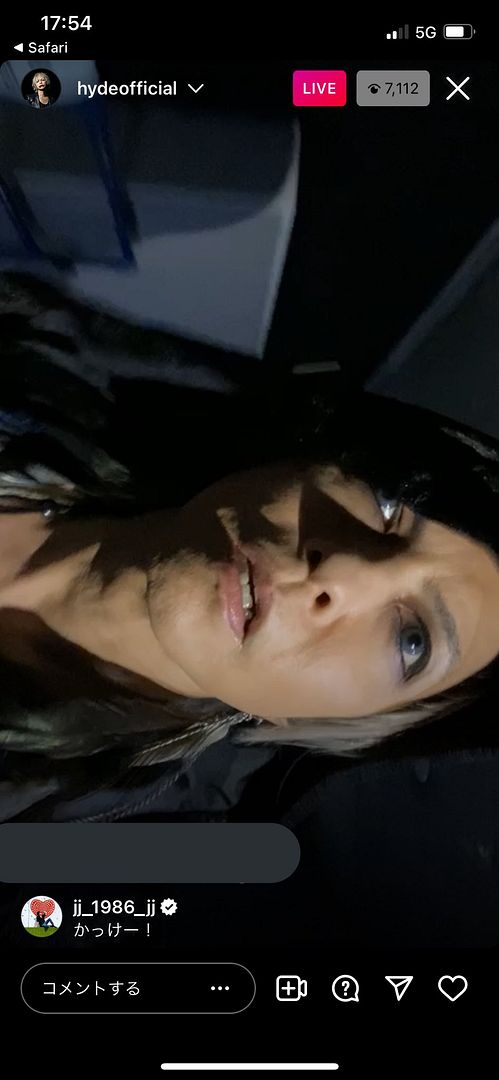 .
#HYDE-sama's IG live last night. This fan boy ….
@HYDE6w6: Jaejoong was also watching✨
I found Jaejoong's comment 👍
Sources: @kiSID_en_Ciel, @HYDE6w6
Translation Credit: @cloudnine0919 1, 2
Shared by: Mia of JYJ3