Note: Utacon (うたコン) is a Japanese weekly music show produced by NHK, airing on Tuesday night from April 12, 2016. To target all audiences, including traditional 60's-70's music. (Read more here)
Date: April 26th, 2022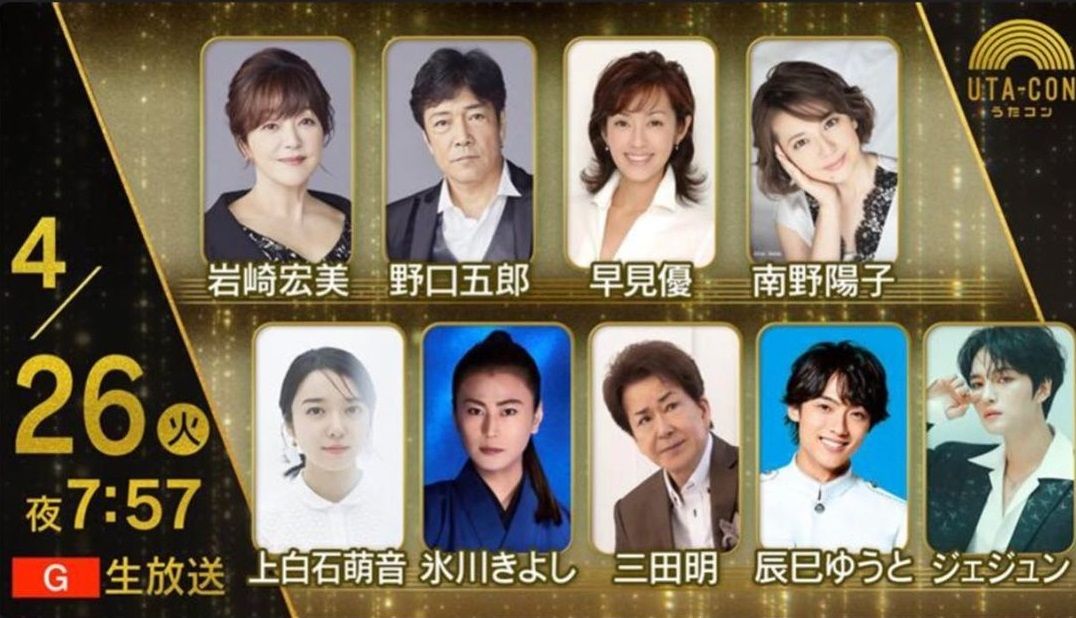 .
[VIDEO LINKS]
J-JUN's Talk + Performance:
<TV Naver> via Jaemorize
<Weibo> via MorningJ
<Download Mega> via @AmuJaejoongie
.
[VIDEO] J-JUN "Sixth Magnitude Star" Performance
.
[VIDEO] J-JUN Interview
[TRANS]
Q: Do you remember the days you made your debut in Japan?
#J_JUN: Unlike in Korea we're less known back then, which was a bit sad but we had more free time and we enjoyed it. I had a lot of fun drinking at a local bar in Shibuya and chatting with people sitting next to me. #うたコ
.
[VIDEO] J-JUN's message after the show
[TRANS]
J: Good everything everyone, did you watch #うたコン? I sang #六等星 including a lot of Junsu's voice in chorus parts as if we're singing together and I personally think it was good. You can rewatch the show via NHK plus.
(via @cloudnine0919)
.
J-JUN's Style
.
J-JUN's SNS Updates about UTACON <Link>
Shared by: Mia of JYJ3