15th | 16th | 17th | 18th | 19th | 20th | 21th
.
2022.05.16 Kim Jaejoong IG Story Update:
① 
② 길치아님
여튼 한국 도착!🇰🇷 
[TRANS] Anyway, arrived in Korea!🇰🇷
③ 그때 그 기자분..오늘은 잘맞춰
와주셨네요♡
[TRANS] That reporter back then.. I guess you came at the right time today♡
④ 😂
😅너무 반가워서 몸에 반응이 왔나?
동헌이가 또 고생하네🥲
[TRANS] 😂😅So happy that my body reacted to it?
Dongheon is going to have a hard time again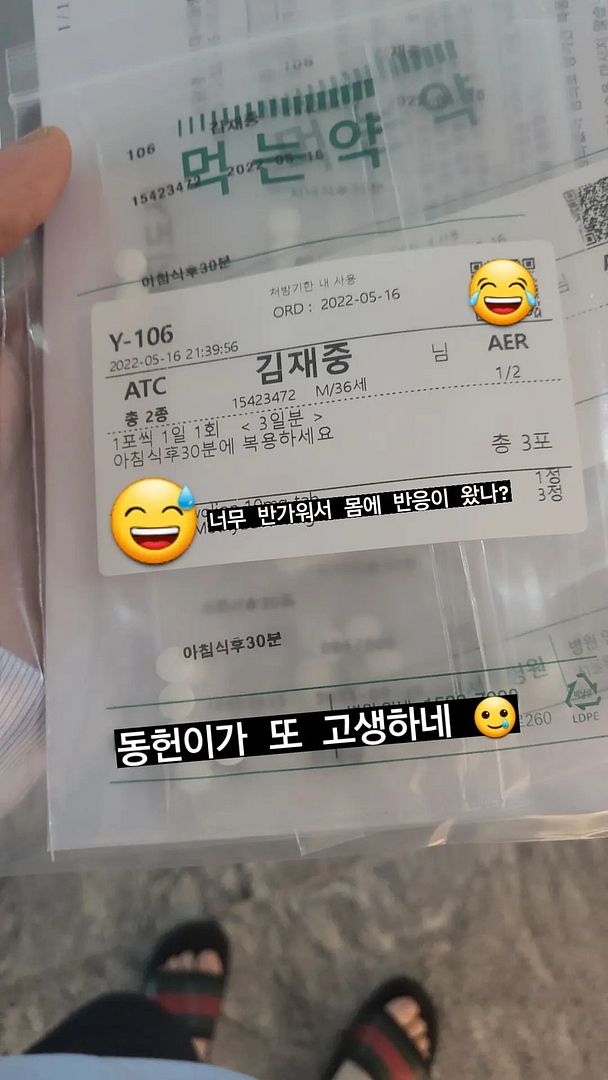 .
2022.05.16 Kim Jaejoong Liked These Posts:
Source: jj_1986_jj
Credit: @_JJstagram
Shared by: Mia of JYJ3