15th | 16th | 17th | 18th | 19th | 20th | 21th
22th | 23th | 24th | 25th | 26th | 27th | 28th
29th | 30th | 31th 
.
2022.08.18 Kim Jaejoong Instagram Update: New Following
Note: Heo Young-ji is better known mononymously as Youngji, is a South Korean singer, dancer, entertainer and television personality. She is best known as a member of girl group Kara after winning the TV show Kara Project in 2014, which saw her become the newest member of the group.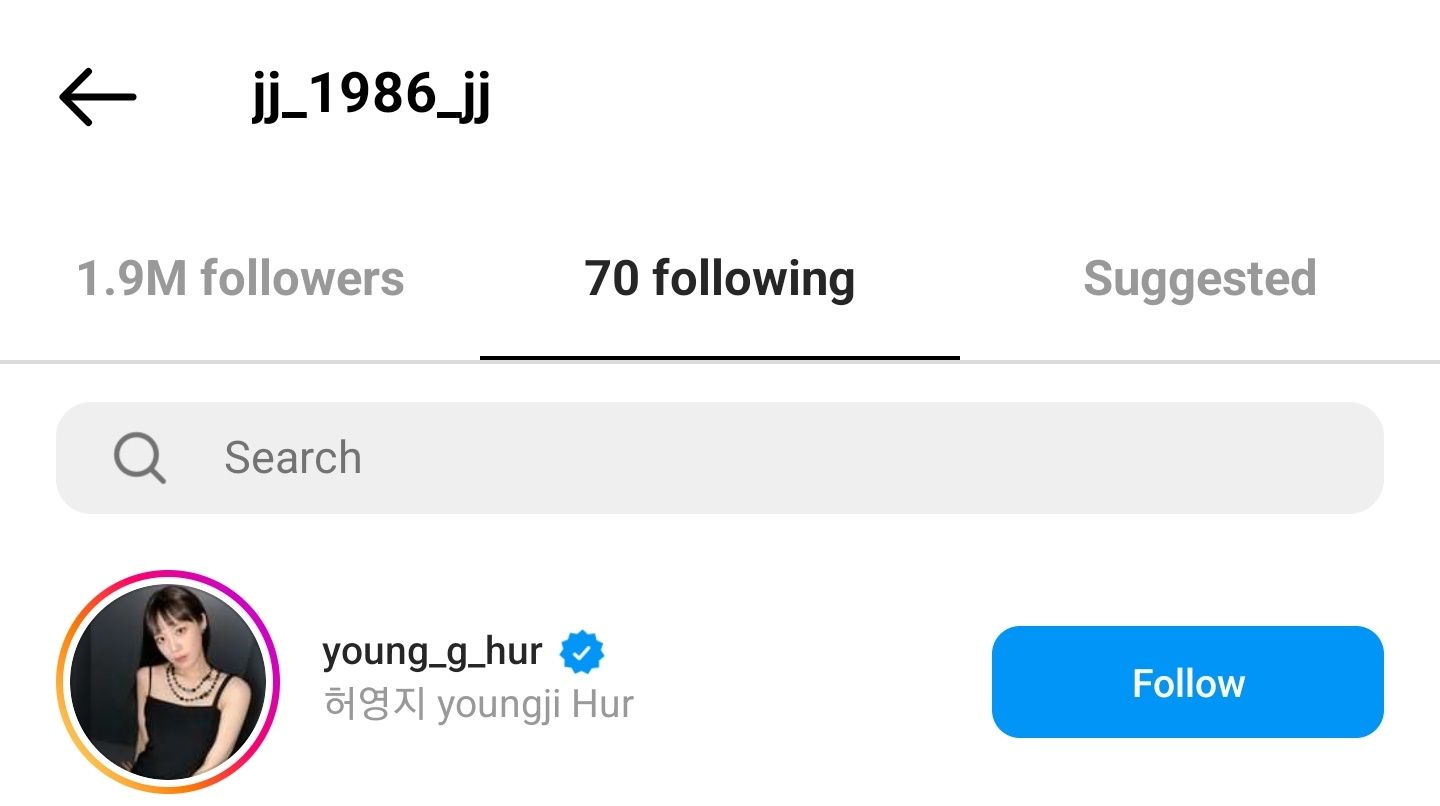 Source: jj_1986_jj
Credit: @_JJstagram
Shared by: Mia of JYJ3