Behind the scenes of KIM JAE JOONG (Kim Jaejoong) 3rd full album [BORN GENE] MV shooting site
'BORN GENE' tried to reflect on their identity and to melt the person I was in music.
I hope that the result of this album will be a precious 'gift' for all of you to feel the feelings of love with me…
'NOBODY LIKE YOU' is a light mid-tempo pop song with the harmony of energetic drums and emotional guitar sounds and lyrics that remind you of the miraculous moment when you found an oasis in the desert.
'What we met is a miracle like meeting an oasis in everyday life'
SPECIAL Kim Jaejoong's 'BORN GENE' MV shooting site
'Nobody Like You', which was created by adding Kim Jaejoong's unique voice to a brilliant point, is positioned as the title song of this album!
It is an impressive song with a melody that catches the ears with a light rhythm and the lyrics mysteriously expressing an oasis blooming in the desert.
The MV shooting site of Kim Jaejoong, who returned with the full album [BORN GENE] after 6 years, is exclusively released to the Genie family!
Our main character, Kim Jaejoong, who appeared in the MV filming set with a blue background!
Kim Jaejoong, who looks chic even with a bruised appearance while sitting for a while before filming, is cool~
Jaejoong smiles brightly and happy at the beginning!
Purple flowers are perfect for Kim Jaejoong's hair styling today!
I'm trying to capture emotions to sing a miraculous love that blooms like an oasis~
Snowflake detail on the head meets this styling,
The perfect steamed rice cake combination was born! The return of the visual genius Jaejoong…! ㅠㅠ
Giving off his unique atmosphere and charm, and enjoying the filming with a happy heart, I feel the side of Kim Jaejoong as an artist once again!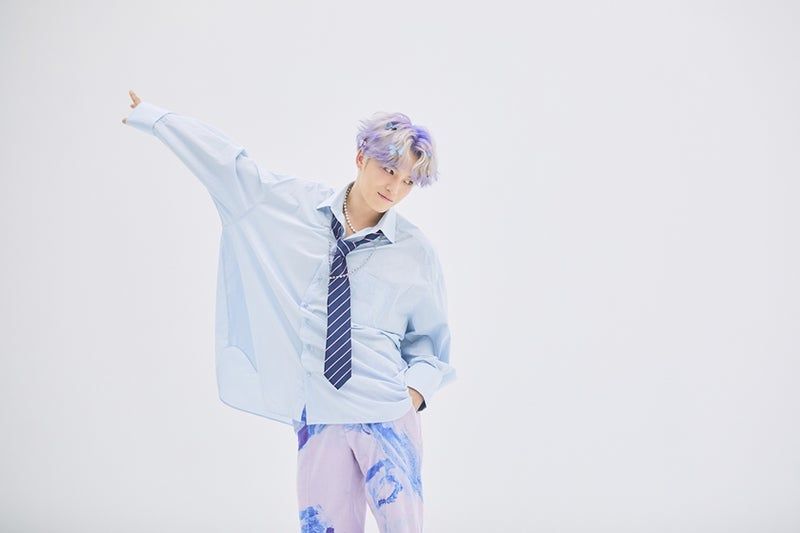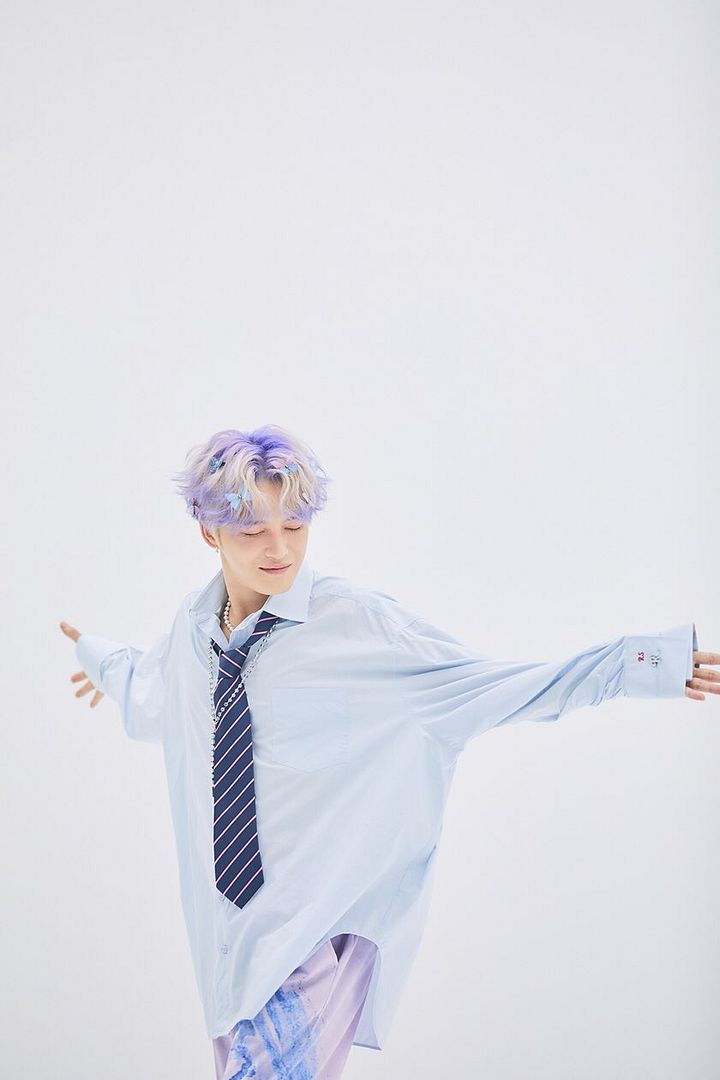 As if running on a green meadow, the expression on my face makes me happy too!
A pretty butterfly decoration stands out on his head. Shall we feel Jaejoong's freedom with a blue butterfly?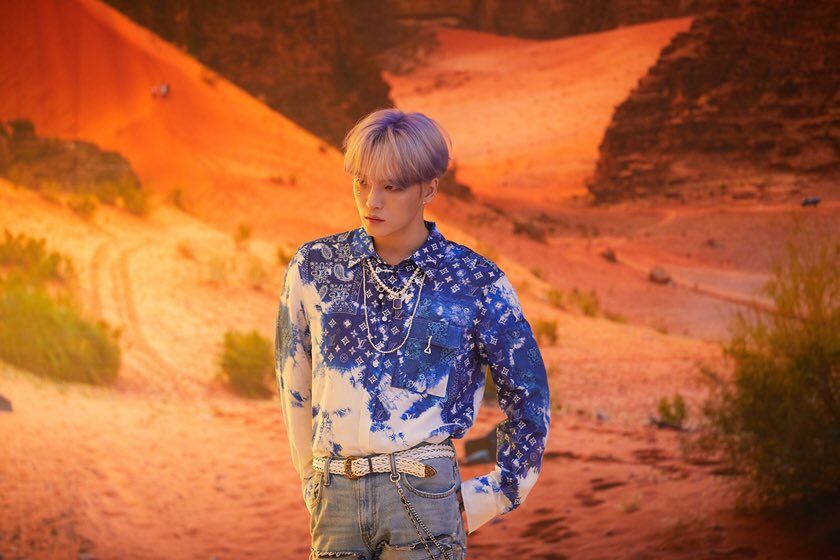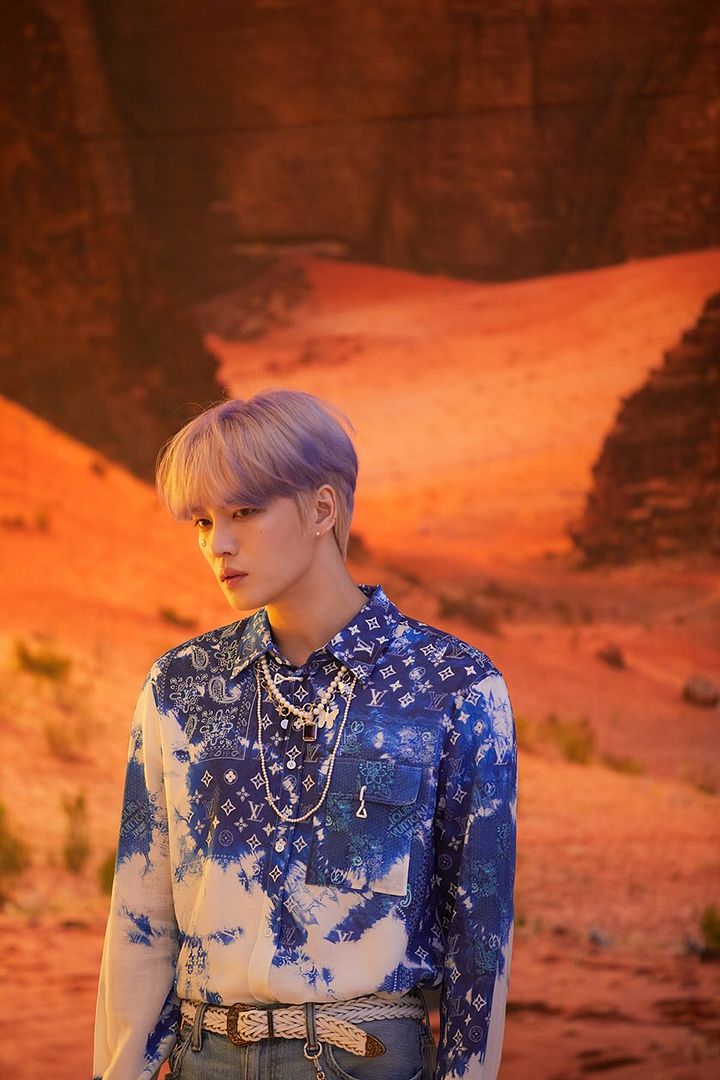 This time, Kim Jaejoong overwhelms the set that seems to have entered the lyrics of this title song and swallows it with one glance!
If you image the lyrics of this title song, "The feeling of walking alone in a dry heart," it feels like it would be just this picture haha
The behind-the-scenes footage of Kim Jaejoong's filming set, which has exploded visually with no sign of tiredness despite the long-running MV shooting, has been released!
The music video shooting site of Jaejoong Kim, a face restaurant!
Did the Genie family enjoy watching it with strong eyes?
This time, Jaejoong Kim's full album is a more meaningful activity since he came back after 6 years, so the anticipation is already high!
This full-length album where you can fully feel Jaejoong's colorful charms!
[BORN GENE] We ask for your love, interest, and support
Behind the scenes of VIDEO'Nobody Like You' MV shooting Link
Source: Genie
Shared by: Mia of JYJ3