K-POP MUSIC ART CLASS BY KIM JAEJOONG
CLASS OPENED: January 8th 2021 at 12PM(KST)
VIDEOS
Wonderwall Official Trailer
<Youtube> <V-Live>
His motivation to participate in Wonderwall Class
The Secret Behind JYJ's Get Out spoken intro
.
[PLUS] Paradise
.
INTRO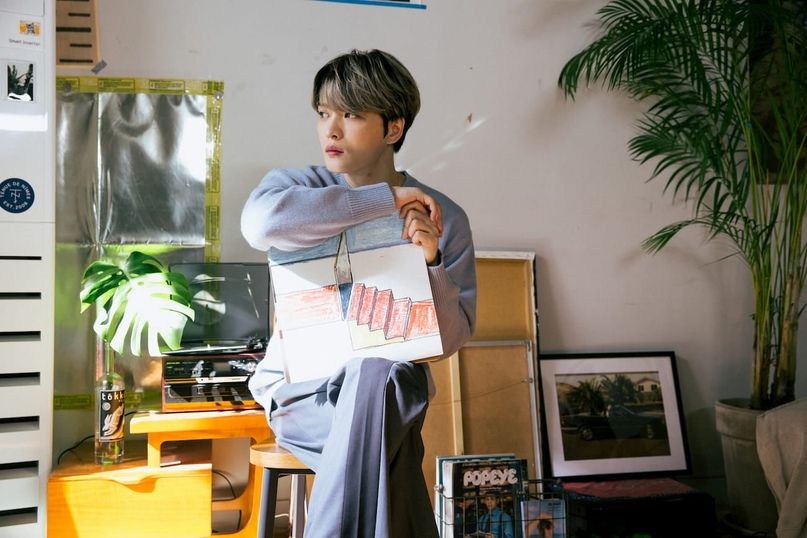 Stories that couldn't be delivered
Although the time he was active in the industry was long, there were many stories he couldn't reveal. He was only able to deliver stories through music, but now he wants to talk about his life and his music in a sincere way.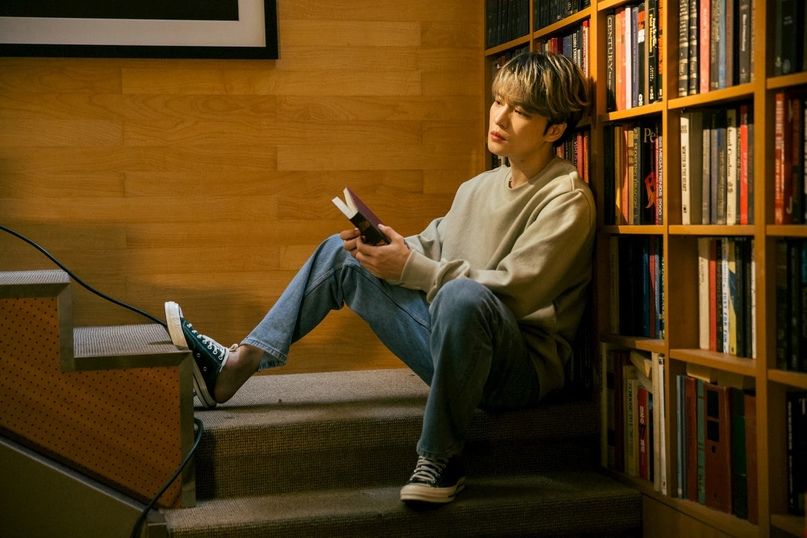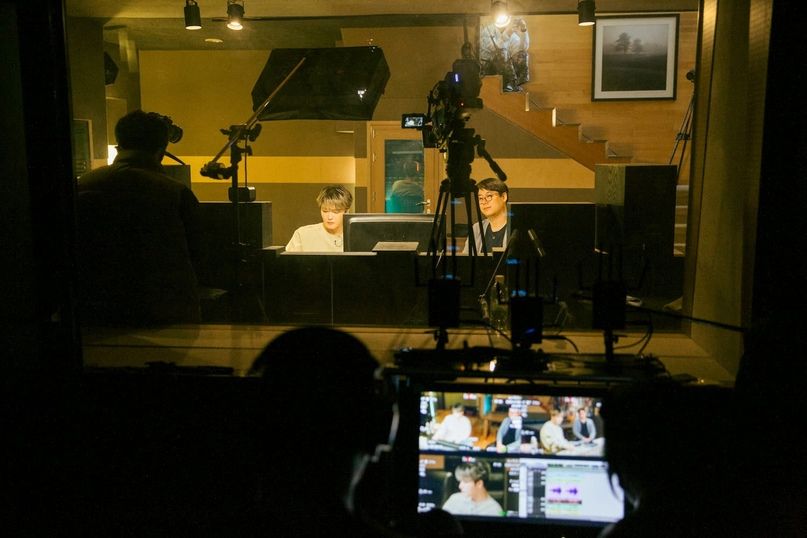 Process of creation
Jae Joong Kim is both an excellent player and a producer. Listen to what he has to say about his style of creating music and it's process. Take part in the creation of a new song with ENOI's LAON, and composer Whaledone. He will share his preferences in working style, music style, and sound.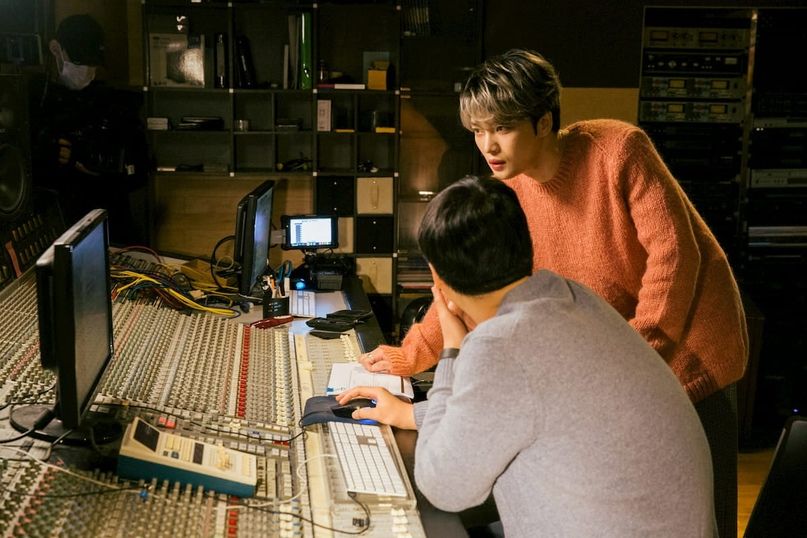 Music Library
He shares his concerns at the time he produced and sang , , and and talks about concrete process of his creations.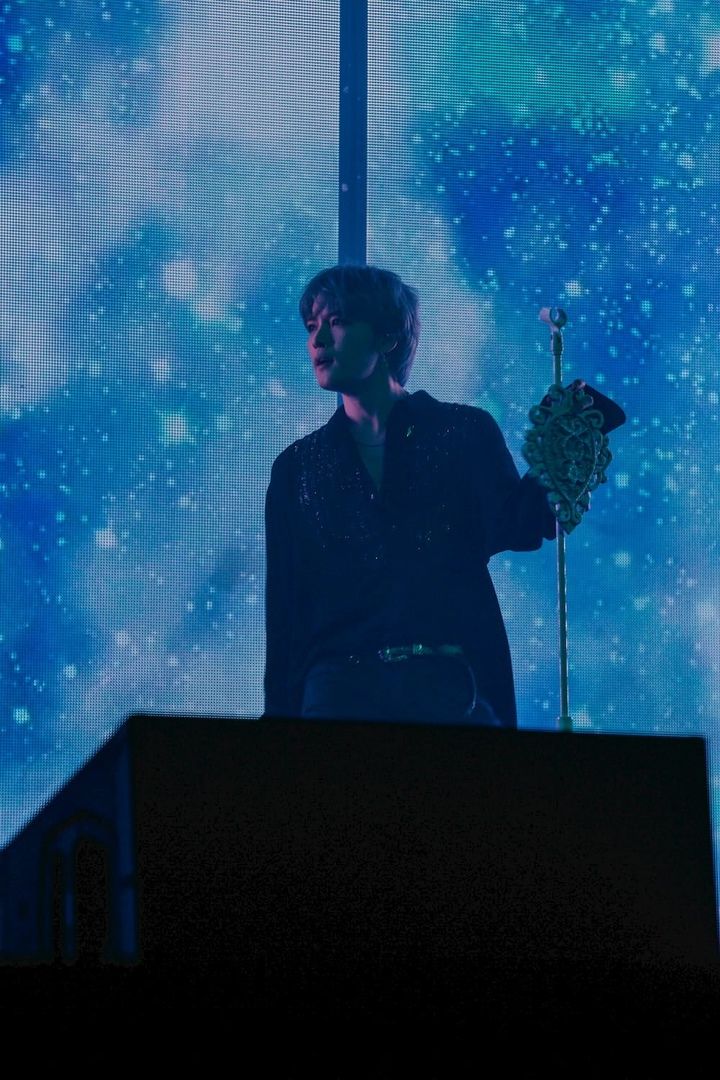 "Thank you for continuing to sing"
This one single sentence empowered him to become who he is.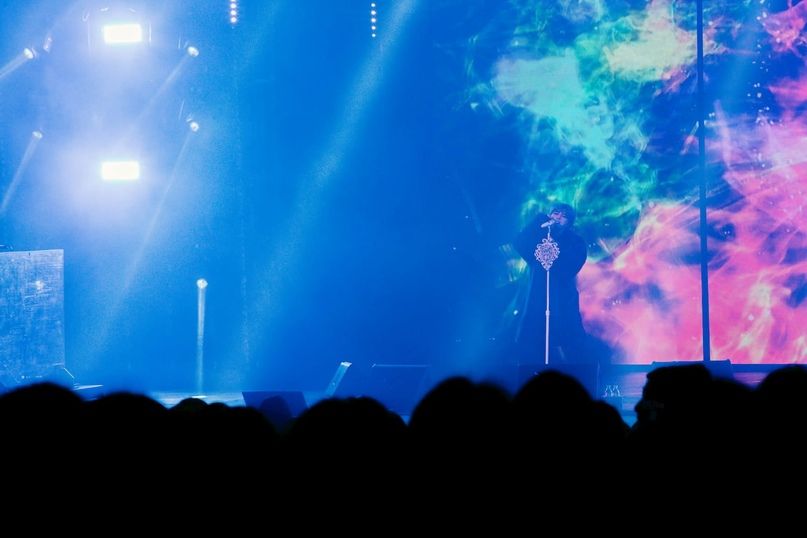 What Living as a musician means
A musician is someone who delivers his thoughts and experience through music. However, in order to do so, musicians need to constantly use his emotions, which sometimes weakens the musician and makes him lonely. What musicians all face and how they can overcome these obstacles. He shares his stories to people wanting to make their own creation and to people who wants to challenge themselves.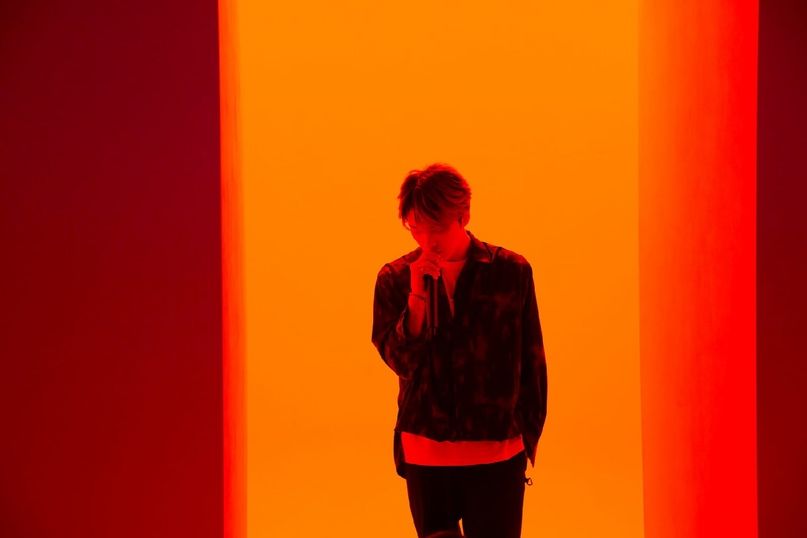 Do not be afraid to express yourself
"Never be afraid in expressing your own thoughts and emotions. I cannot tell you the answer to overcoming an obstacle. I am still trying to find my answer to my problems, andI do think these concerns are precious. I will continue to make music with these always in mind"
ARTIST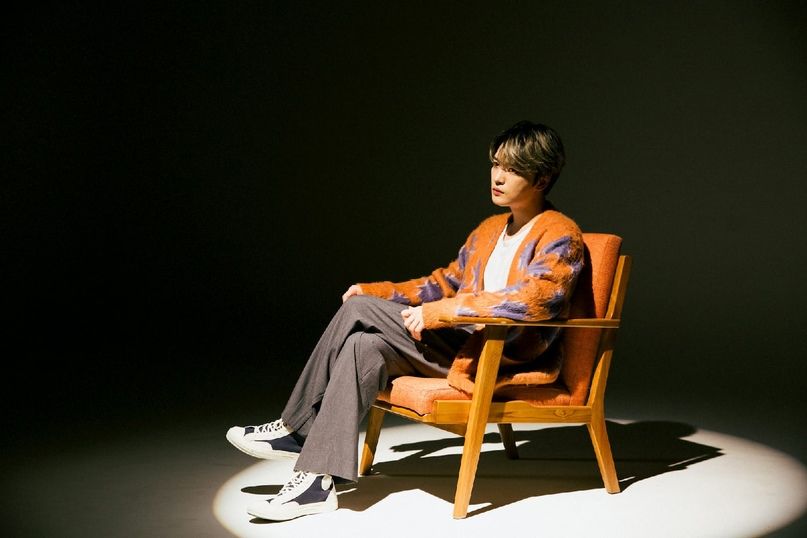 Musician Jae Joong Kim, and 17 years time
Winter of December 26th, 2003. This was the date Jae Joong Kim first met his audience, so it has been 17 years since his debut. He has participated in two groups and a solo. Listen to what he has to say about his music and life of a musician here at Wonderwall.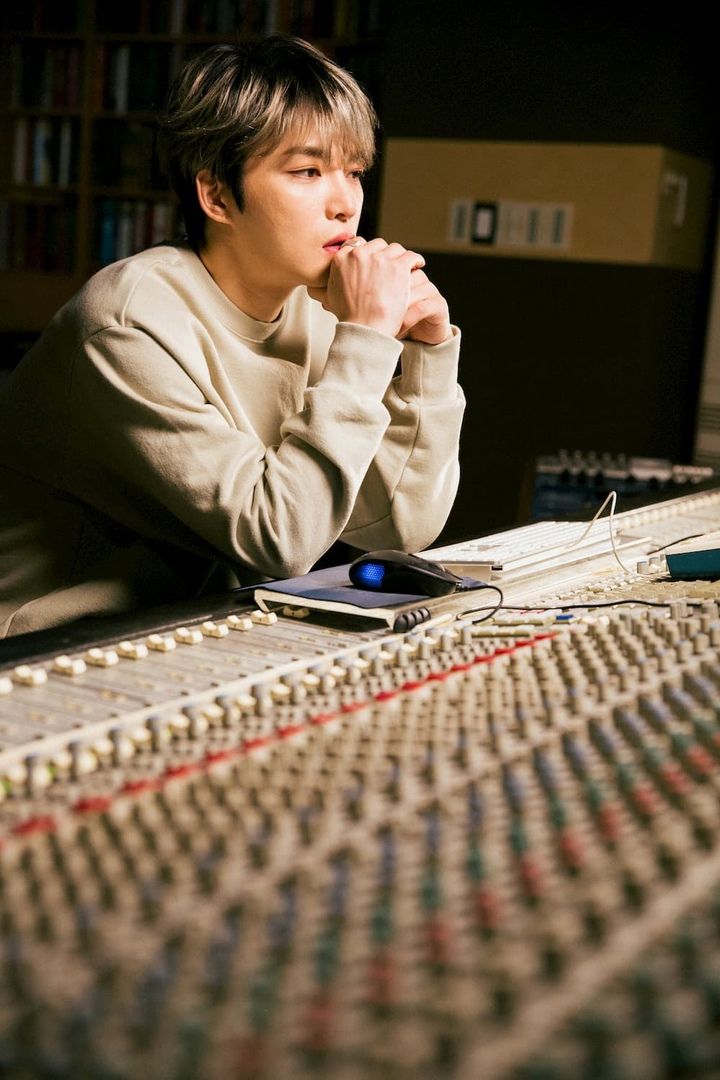 CHAPTER LIST
01. Intro : Musician, Jae Joong Kim
– What Jae Joong Kim thinks of a musician's life
– Jae Joong Kim's music style and his appearance to the crowd
– Jae Joong Kim's Wonderwall. What he wants to share through Wonderwall
– His message to his fans
02. How to meet the inspiration within me.
– Jae Joong Kim's inspiration. Where he gets motivation from and what he considers precious
– The difference in the process of creation and inspiration between now and the past
– What he felt through being active in a group and solo
– Jae Joong Kim's new try and challenge
– What genre he listens to these days and what genre he wants to work on later
03. Music Producing I
Music Producing Process of creating music with Composer Whaledone, and ENOI's LAON. How Jae Joong Kim's music is created and born. How he composes and produces his music and how he communicates with his coworkers. Also get to know about his preferences in sound styles.
04. Music Producing II
Music Producing Process of making the latter part of a song and development through Cubase. Process of composing a song and building up sounds.
05. Vocal Producing I
Process of adding vocals to the song made in the previous chapter. Vocal producing methods and know-hows from Jae Joong Kim and ENOI LAON.
06. Vocal Producing II
Process of vocal tuning and completion of a song. Recording process of the latter part of the vocals such as doubling and seeing how to correct the tones of a song.
07. Performance, Stage
– Performance and priorities on stage
– Change in stage performance from the very beginning
– Reviews on past performances
– How Jae Joong Kim wants to make a stage
– Before going up on stage, and other stories behind the stage.
08. Music Library I 'Get Out'
Summary of the song 'Get Out' and various episodes while making this song. Some difficult aspects when making the song and it's messages.
09. Music Library II 'Rotten Love'
Various elements in the song 'Rotten Love' and Jae Joong Kim's style of making music. Vocal style and expressions used in the song 'Rotten Love'
10. Music Library III 'That's right/ It is'
Jae Joong Kim's thoughts on the genre of ballads and his song 'That's right/It is'. What he prioritized this song.
11. Masterpiece 'Paradise'
Jae Joong Kim's philosophy and stories he couldn't reveal, and
12. Outro : Sharing your burden
Stories about the things that motivate him. What enabled him to make music for over 17 years? Jae Joong Kim's last messages and sincere advice after the 17 years of his musician's life through Wonderwall.
13. Making Film (EARLYBIRD BENEFIT)
Wonderwall Behind Scene of JJ's Art Class (EARLYBIRD BENEFIT ONLY)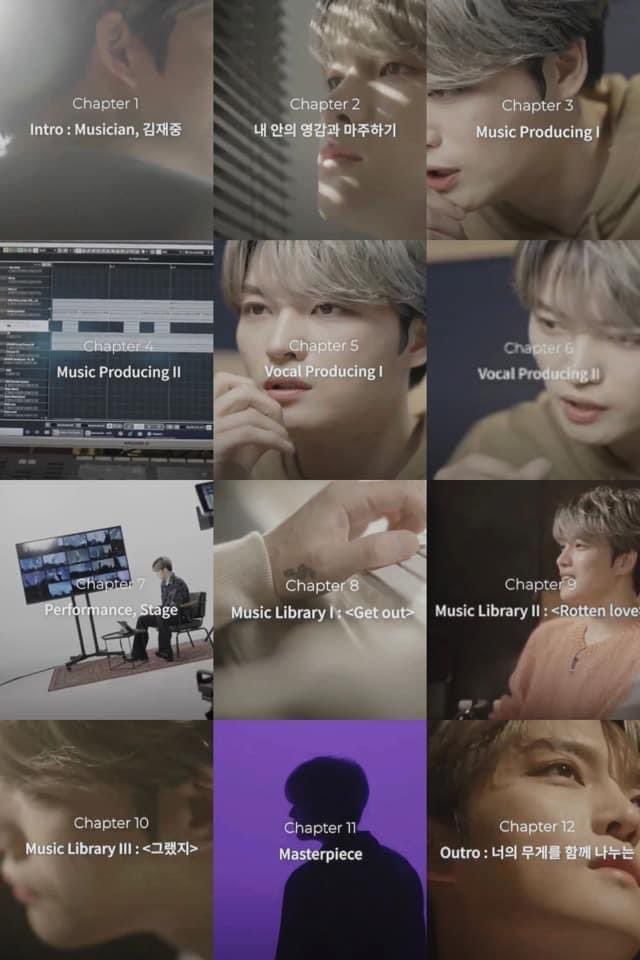 Source: Wonderwall.kr
Video Credits: 김재중 KIMJAEJOONG, Wonderwall. 원더월
Shared by: Mia of JYJ3